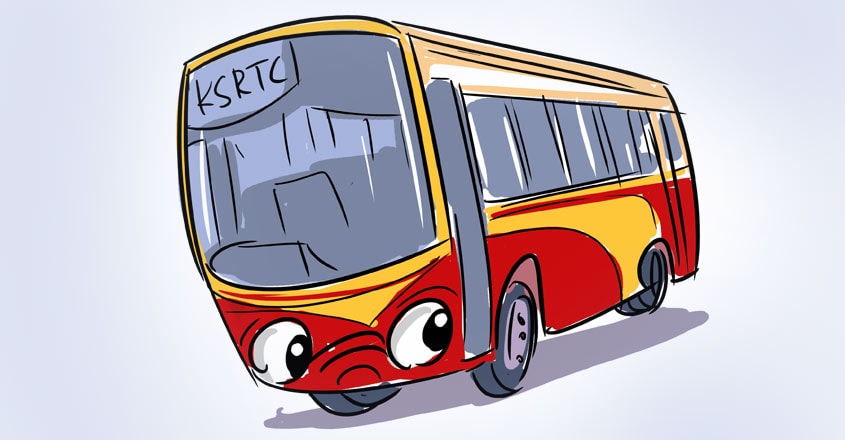 Kozhikode: The Kerala State Road Transport Corporation has decided to put its foot down on students who roam around using the benefit of its concession ticket. The corporation is actively considering the option of demanding an additional document for issuing concession tickets. As of now the tickets are issued with the authorisation letter of the principal of the respective school or college. But now the students would have to produce documents of permanent residency.
They may submit copies of any of the address proof such as ration cards of parents or Aadhaar card. The new move comes in the wake of rampant complaints of youngsters misusing the concession facility. The conductors of different regions have brought the matter to the Operations Executive Director quite a number of times.
Unlike the private bus operators the KSRTC is not strict with the youngsters with the concession. However, the students have been found taking long distance trips on KSRTC buses using the concession facility.
Usually the students can avail themselves of the concession by filling a form from the nearest KSRTC depot and duly getting it attested from the school/college head. The form can be then be returned to the nearest depot with the required fee of Rs 10 (for school students). The fee for the college students is determined as per the distance between the student's residence and the college. The college students can get concession for a maximum distance of 40 km.
In case of a student applying for concession which is beyond the prescribed distance, then he/she has to produce an authorisation letter stating that no institution within the 40 km radius of the house offers a similar course. With the new decision, the student now has to produce an additional document of a residence certificate. The KSRTC moots to enforce the plan from the new academic year that begins in June. Talks are under way and a final decision will be taken in two days, said officials.