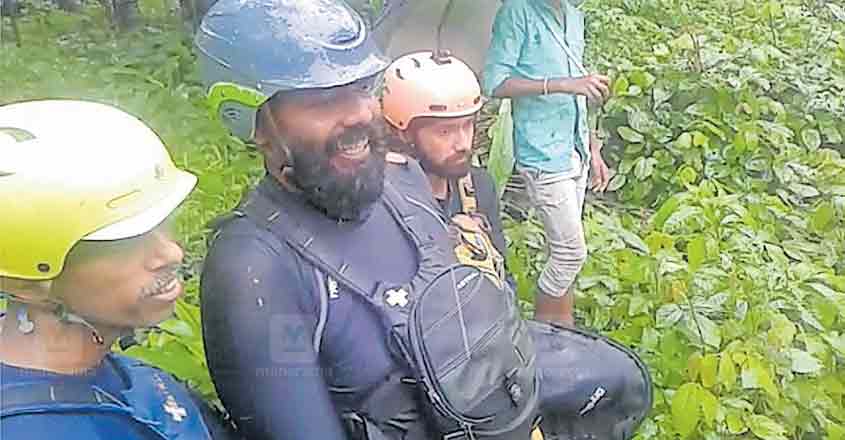 Kuttiady: A practice session of a kayak team turned tragic as two of its members drowned in Kadanthar River near Kuttiadi in Kerala's Kozhikode district on Sunday. Three others swam to safety.
The deceased have been identified as Elvin Ninan, 41, from Alappuzha and Naveen Shetty, 40, from Bengaluru.
Amit Dhappa from Uttarakhand, Mani Santosh from Bengaluru and Babu Preet from Delhi escaped.
The team from Bengaluru had entered the river near Chedayanthodu by noon yesterday during heavy rain. A sudden surge swept the team away by 1:30pm.
Shetty and Ninan were retrieved by locals from near Centremukku Bridge and Thuruthimukku. Their lives could not be saved despite being taken to the Government Hospital at Kuttiady.
The bodies were taken to the Kozhikode Medical College Hospital.
Kadantharappuzha is littered with huge boulders. Six youth had died in the river on September 19, 2016.