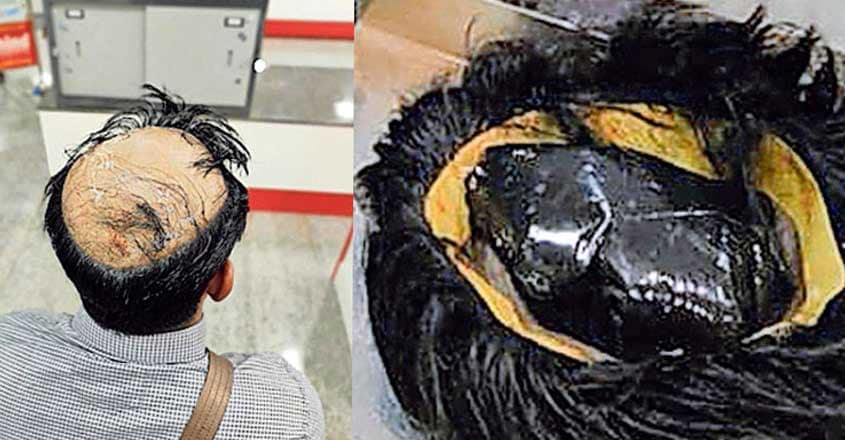 Karipur: One more air traveller has been nabbed In Kerala in the last few days while trying to smuggle gold hidden under the wig.
The customs officials at the Calicut International Airport found that Muhammed Rameez, hailing from Pattikad in Malappuram district, had shaved off the centre of his scalp and placed a wig to hide 907 grams of gold compound. He arrived at the international airport here on an Air India Express flight from Abu Dhabi in the UAE on Monday.
As two similar cases have been reported in the last few days from Kerala airports, the authorities suspect that this modus operandi could be used by more smugglers.
On Friday, Nishad, a resident of Malappuram, was arrested at the Cochin International Airport while trying to hoodwink the customs officials by concealing gold in hair.
He had landed at the airport from Sharjah on an Air Arabia flight with 1.13 kg of gold on Friday morning.
He had shaved off the middle portion of his hair to conceal gold in compound form in a special envelope under a wig. The customs officials who grew suspicious seeing the wig asked him to remove it and found the valuable contents.