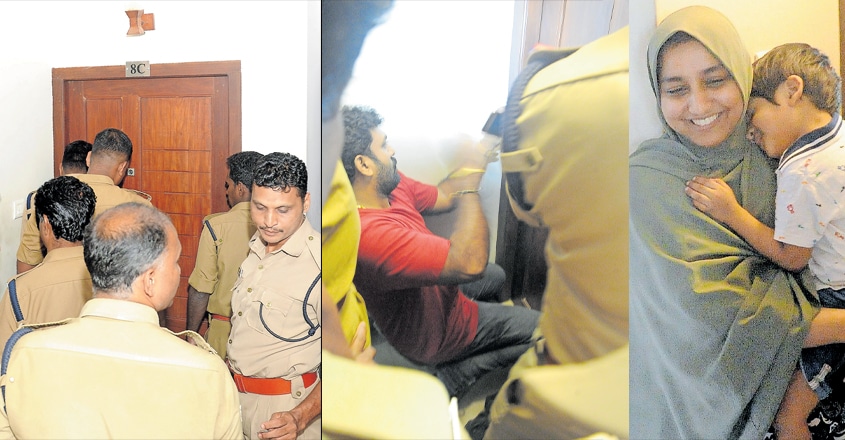 Kozhikode: Locks are the key to the safety of a house and hence few would like to tamper with them especially if they are pricey. The personnel of the Kerala Fire and Rescue Services learnt a hard lesson in this regard the other day as a finicky flat owner opposed breaking the lock of the main door to rescue a four-year-old boy trapped within.
The incident happened on Thursday afternoon. On being informed, the rescuers had arrived at the 18-storey building with all the equipment. The team suggested that it can break the lock and take out the boy fast.
However, his family members were against it and demanded that the rescuers enter the flat through a rope from the other side through balcony. For that, the rescuers would have had to tie a rope from the top of the high-rise for a rescuer to abseil to enter the eighth-floor flat.
The personnel then apprised the family that it would be difficult and breaking the lock would be the easier option, said station officer Panoth Ajith Kumar.
But the family was not willing to listen and called a carpenter. The carpenter reached the flat in an hour. He tried his best but could not open the lock for a while. Finally, he managed to open it.
However, when they entered the flat, the boy, unaware of the chaos outside the house, was sleeping peacefully on the sofa.