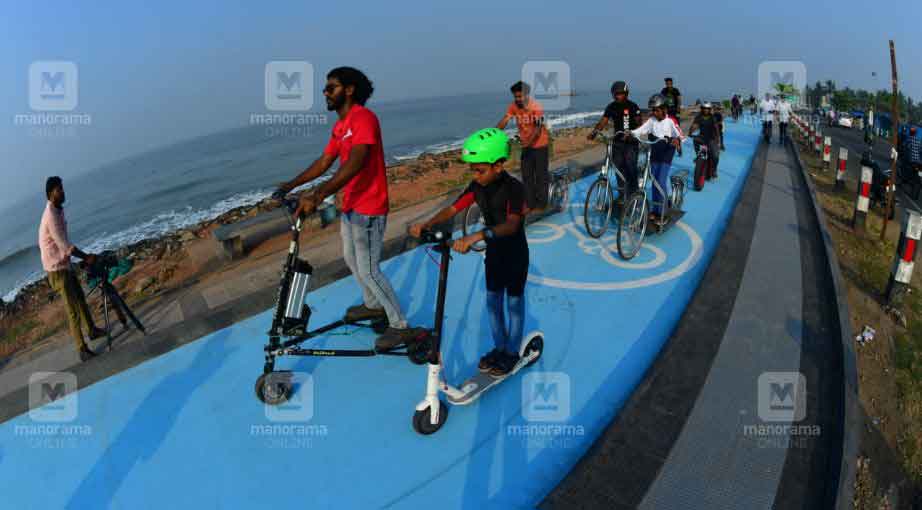 Kozhikode: For the first time in Kerala, a cycle track has been built than runs parallel to a public road in Kozhikode.
The cycle track was inaugurated on the Kothi approach road in the Pallikandy region in south beach.
Walkways have also been constructed on either side of the cycle track. While tiles were laid on the walkway, the cycle track has a rough terrain.
There is space to turn the cycle and get on to the main road. Seating arrangements have also been made for public.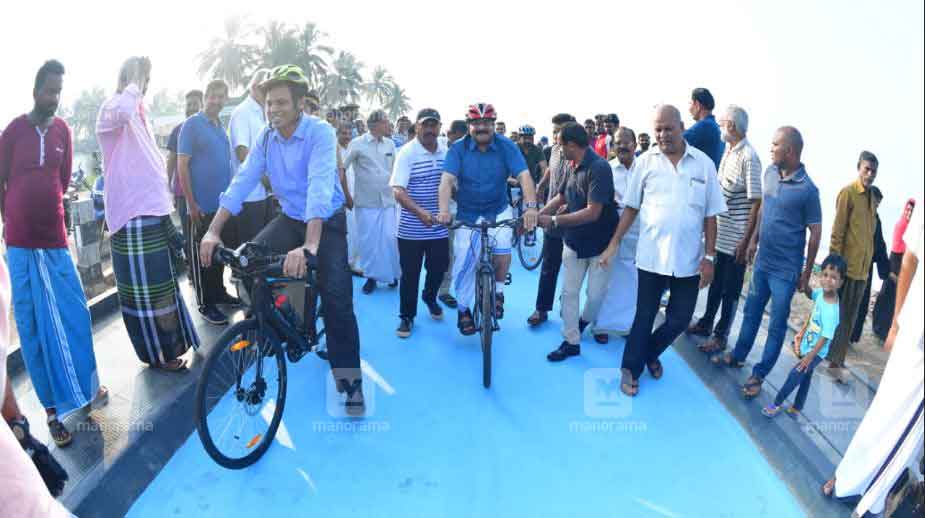 Around Rs 1.5 crore was shelled out for the project. The facilities were set up using the development funds of M K Muneer MLA.
It took 1.5 years to complete the construction of the 1.5km track after two monsoons and sea erosion delayed the project. The construction was taken up by the Public Works Department (PWD).
During the inauguration of the cycle and walkway, the MLA rode a cycle down the track. Collector Sambasiva Rao and city police commissioner A V George too joined the MLA in the cycle ride.
K Moideen Koya, A K Aboobacker, N C Aboobacker, councillors Shammil Thangal, C PC Sreekala, A V Anvar, P V Avaran, Faizal Pallikandi, A T Moideen Koya, Nissar Pallithazha and V Rasik spoke at the event.