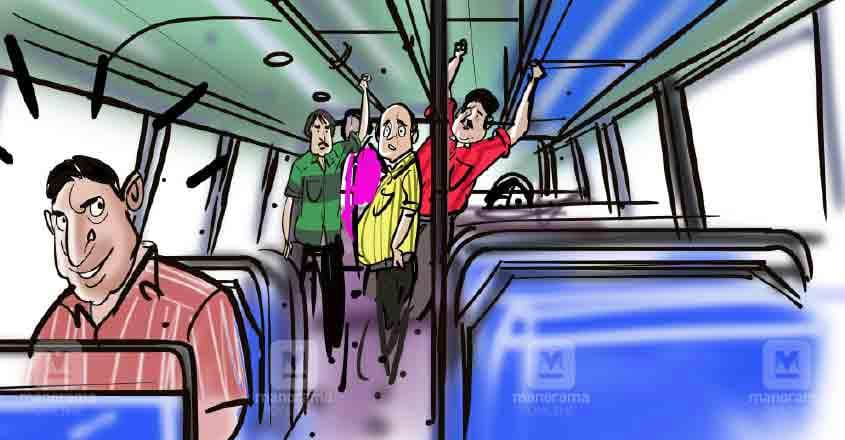 Thamarassery: As the world is in the throes of COVID-19 pandemic, fear of contracting the disease is rife.
For instance a youth caused some tense moments on a bus here in Kozhikode district after he reportedly told a co-passenger not to sit next to him as he was infected with coronavirus.
The incident was reported from a Kozhikode-Mysuru KSRTC bus earlier this week. Other passengers in the bus were alarmed by this claim and they brought it to the notice of the conductor. Taking note of the passengers' apprehension, the bus crew stopped the vehicle in front of the Thamarassery police station and informed the cops.
The police immediately took the youth to the Thamarassery taluk hospital. After screening it was confirmed that he did not have any symptoms for the viral disease, the bus resumed its journey.
On scrutiny it was revealed that the guy was a Mysuru native. He had caused the panic soon after he mumbled to a passenger who had boarded the bus from Koduvally something about coronavirus.
Later when cornered, the youth claimed that the co-passenger had misunderstood his words and he had merely told him to wear the protective mask against contracting coronavirus!
Earlier it was reported that a bike rider tried to evade vehicle inspection at Chinnakada in Kollam district by claiming he is infected by coronavirus.