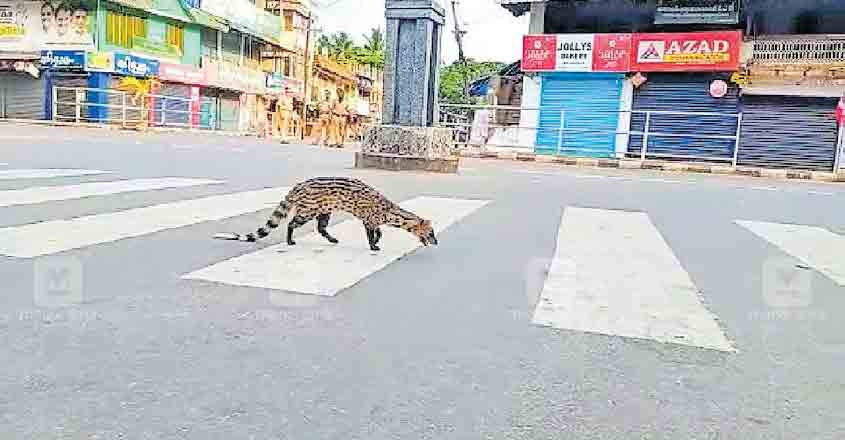 Meppayur: With the people keeping themselves indoors amid COVID-19 lockdown, wild animals seem to be fearlessly stepping out.
A video of a small Indian civet walking along a deserted road at Meppayur town in Kerala's Kozhikode district has gone viral.
The small Indian civet is a nocturnal animal, which is mostly found in forests. These animals, not commonly found in human habitats, generally flee on seeing people.
Therefore, it is rare to find the civet slowly walking along the zebra crossing of a road in the town in broad daylight.
Bird-watcher Dr Abdulla Paleri said that some illness or poor vision could have forced the civet to walk slowly through the road. However, he dismissed reports that claimed that this civet was the Malabar civet, an endangered species.
The civet was first spotted behind a closed shop at the town on Wednesday evening.  As the police watched, the civet made way through the zebra crossing.
However, questions remain on how the civet reached Meppayur town, which does not have any forest cover nearby.
The small Indian civet is known as Veruku or Meru in local parlance.