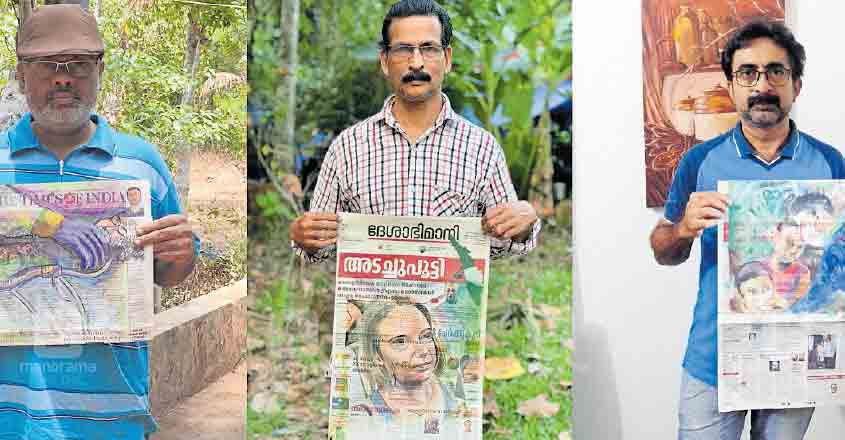 Kozhikode: Six painters, all drawing teachers, are creating six works of art while being confined to their respective houses in various parts of the district during the lockdown. Interestingly, with canvas unavailable during the lockdown, the artists are using newspapers to unleash their creativity.
"Moreover, only newspapers are the main source of reliable information during the times of COVID-19 while social media spread rumours," say the artists, who are members of 'Beyond the Blackboard', a collective of drawing teachers.
Their lockdown project has been titled 'Athijeevanathinte Corona-kalam' (Survival during the times of coronavirus).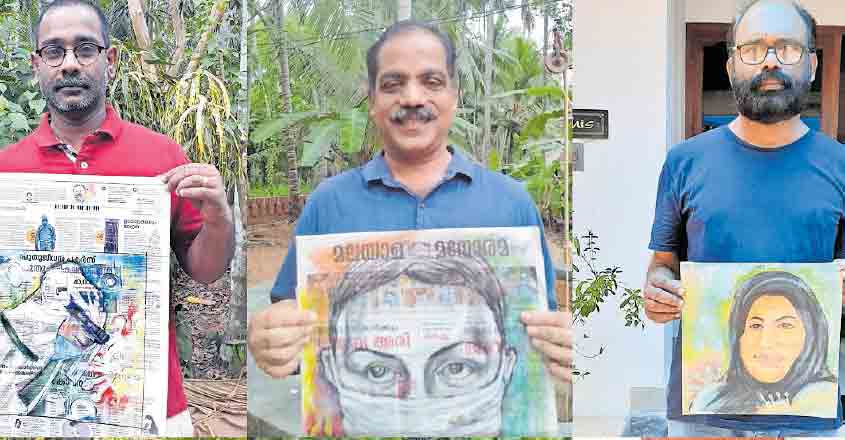 The artists, Signi Devaraj of Mukkom, Suresh Unni of Koyilandi, P Satheesh Kumar of Nanmanda, Krishnan Pathirassery of Kunnamangalam, Haroon Al Usman of Vengeri and Ramdas Kakkattil of Vadakara are friends and they had planned a big piece of art which was divided into six portions.
Each artist would paint a particular part and all the sections would be combined into one painting with the help of a computer after the lockdown ends.
The painting has been dedicated to health personnel, the police and media persons, who work tirelessly during the pandemic outbreak to make society safe.