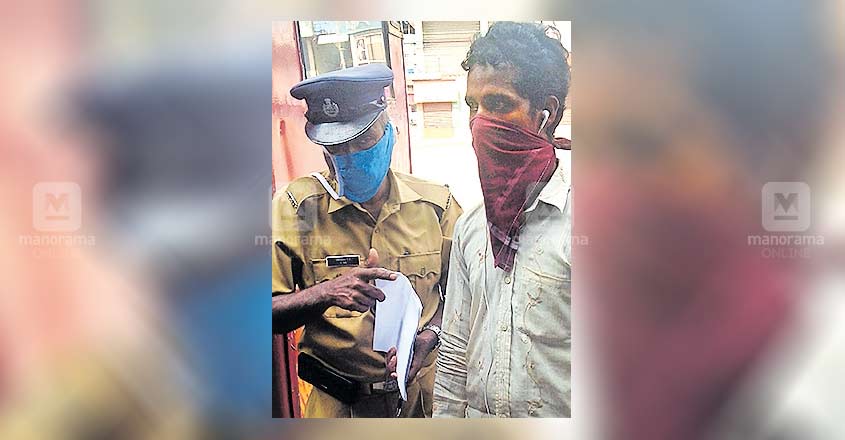 Nadapuram: Kozhikode district's Nadapuram witnessed several moving incidents before the first train carrying workers hailing from Bihar started its trip. One incident involved Jahangir Alam, belonging to Kishanganj in Bihar.
As usual, Jahangir went to his workplace in Jatiyeri in the morning. At that time, he had no idea that a special train would be leaving Kozhikode railway station for Bihar in the evening. As soon as he heard about the train, Jahangir stopped his work and rushed to the room where he stayed. There, he saw all his roommates packing their bags for the journey. Jahangir could not control his emotions and broke down.

His parents, wife and children had been constantly asking him to return to their native place after COVID-19 began claiming lives. Punachikkool Moidu, a resident of Jatiyeri, realized Jahangir's predicament and decided to help him. Moidu took Jahangir to Nadapuram bus stand, where a KSRTC bus was waiting to take workers from Bihar staying in the area to Kozhikode railway station. Jahangir pleaded with the other workers not to leave him alone in Kerala.
Moidu rushed him to the Taluk Hospital to get a medical certificate to enable travel in the special train. Other documents too were arranged quickly and Moidu took Jahangir again to his room, from where the worker collected his possessions. They lost no time in reaching Nadapuram bus stand yet again. Moidu also gave Jahangir the money to buy the train ticket and some extra cash. Jahangir wept again when the bus started. This time, he was shedding tears of joy.
In fact, several other workers also raised the complaint that they were not informed sufficiently in advance about the train. Some said that their wages were pending.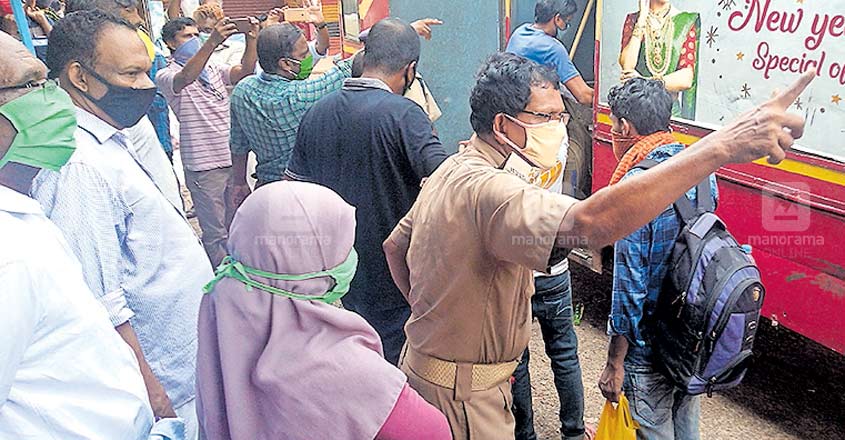 The KSRTC bus picked up workers from Nadapuram bus stand, Kallachi taxi stand and Theruvanparambu. From Nadapuram town, 68 passengers, including three children, boarded the bus. From Thuneri, there were six workers.
Some workers had no money at all and they were given cash by the local body members and others. A few workers rushed to the nearby ATMs to withdraw cash for the train ticket.
Those who were present to see off the workers from Bihar included Nadapuram panchayat president M K Safeera, vice-president C V Kunhikrishnan, other local body members and representatives of traders.