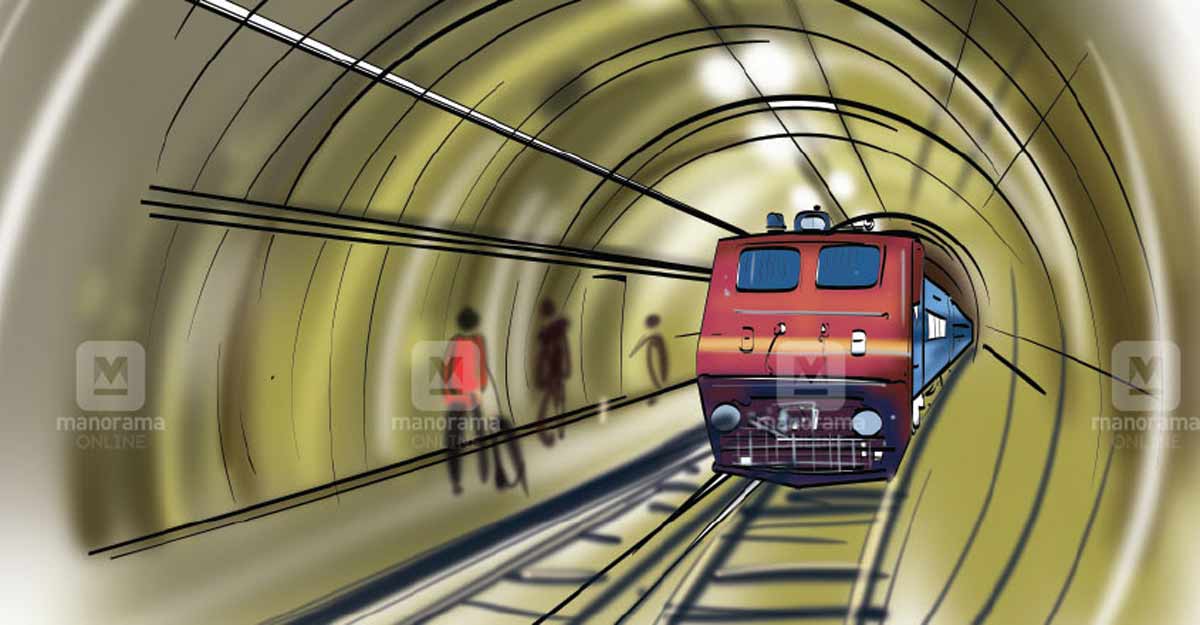 Kozhikode: Kozhikode will have an underground station as part of the proposed Thiruvananthapuram-Kasargode Vega railway line (Silver Line).
The Silver Line station will come up next to the existing one at Kozhikode in a tunnel that will be eight-kilometre long, according to the detailed project report (DPR) approved by the Kerala Rail Development Corporation.
Between Thiruvananthapuram and Tirur, the new railway line will be constructed away from the existing one by acquiring new land. From Tirur to Kasargode, the line will run parallel to the existing one.
The Kozhikode station will be situated in the middle of the eight-km tunnel, Kerala Rail Development Corporation managing director V Ajith Kumar told Manorama.
The corporation plans to start the Rs 63,941-crore project this year and hopes to complete it in five years.
The DPR will be submitted to the state government and the Railway Ministry for approval. The project will also need the permission of the NITI Aayog and the Union cabinet.