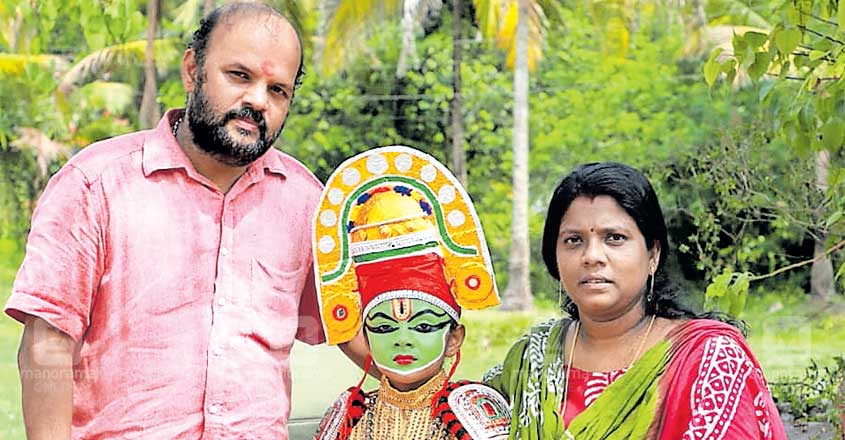 Kozhikode: A class III student performed Ottamthullal to pay tribute to the health minister, healthcare personnel and the police who have been in the forefront in the battle against COVID-19. The heartening gesture by Veda Lakshmi from Kozhikode has been applauded by the netizens.
Veda Lakshmi is the daughter of Theyyam artist Muraleedharan Chemancheri and Lijitha, who runs a tailoring unit.
Her father mostly performs Theyyam during the months of March, April and May. However, the family was pushed into a crisis situation after all festivities were put on hold due to the COVID-19 lockdown.
Even during these trying times, the family thought of doing their bit. Muraleedharan wrote the lyrics and composed the song, and also taught Veda Lakshmi how to perform. Her mother helped with the costume.
Though Veda Lakshmi did not wear any make-up for the first performance at her home, she received a good response. She was thus encouraged to perform again with all the costume and make-up.
The second Ottamthullal performance was filmed by the banyan tree at Kanjilassery temple.
The family lives at a rented house at Kandamkulangara.