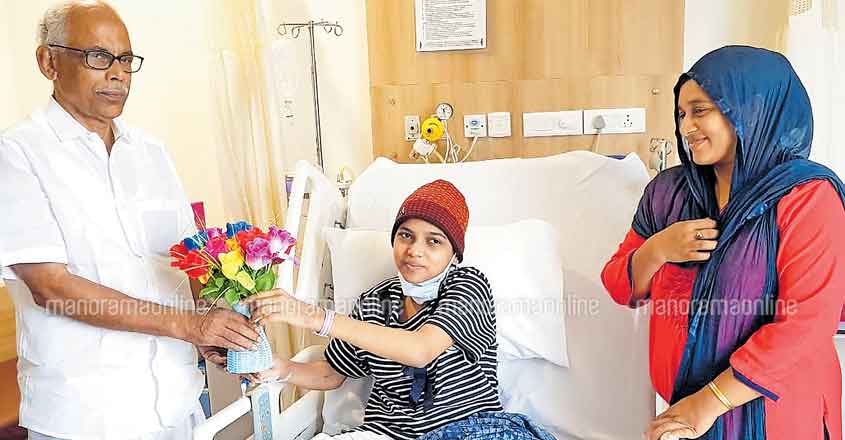 Mavoor: A teen who is fighting cancer has cleared her Class 10 examination securing A+ in all subjects.
Fathima Shahana, a resident of Thennala in Kerala's Malappuram district, was diagnosed with blood cancer last December just months before her Secondary School Leaving Certificate (SSLC) examination.
Education Minister C Raveendranath congratulated Fathima over the telephone and PTA Rahim, MLA, visited her at the MVR Cancer Centre with words of praise.
Fathima was admitted to a private hospital with fever on December 25 even as other Class 10 students were busy with mock exams and intense revisions.
The disease was diagnosed at Medical College Hospital, Kozhikode. She was later admitted to MVR Cancer Centre at Choolur in Kozhikode district for further treatment.
When the doctors and family members decided that she shouldn't appear for the SSLC examination, scheduled in March, Fathima was disappointed. .
She expressed her ardent wish to appear for the examination despite the disease and ongoing treatment, following which the doctors and family had to relent.
Fathima was given permission to appear for the SSLC examination at the Government Higher Secondary School, Nayarkuzhi, which was near the MVR Cancer Centre instead of the Government School at Edarikode where she was studying.
She was taken to the school in an ambulance along with doctors, nurses and family members. She wrote the examinations at the school library which was disinfected completely.
Saleena and Abdul Nasser of Kalathingal House are her parents.