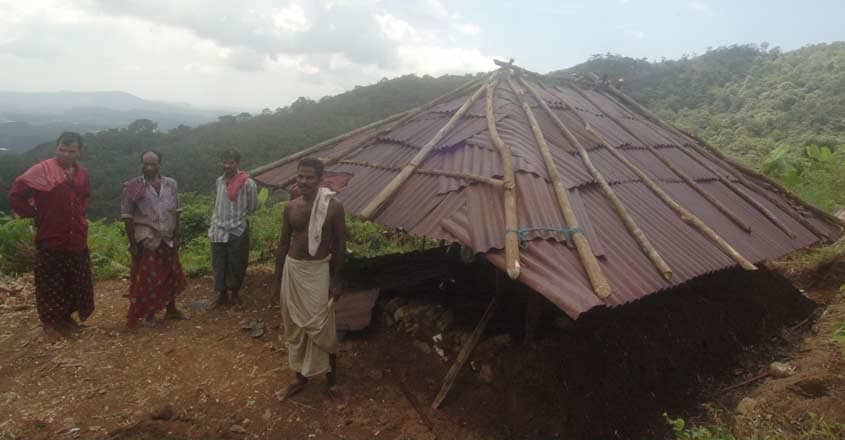 Edakkara: Tribal colonies are a testimony to the poor living conditions of their inhabitants and neglect by the authorities at various levels.
With the monsoon rains arriving early last month, the residents of Iruttukuthi Tribal Colony at Munderi near Edakkara in Malappuram district have to put up with leaking houses though they were constructed only a few years ago. All the houses located in the colony situated in the forest area across the Chaliyar river are leaking heavily in the rain. 
Malathy, whose house is the first one in the colony that can be reached by Iruttukuthi Bridge across Chaliyar, has shifted to her old house which is close by.
The new house was built with the funds from the Integrated Tribal Development Project (ITFP) three years ago is uninhabitable when raining.
"The old house, the roof of which is covered with plastic to stop the leaking, is better than the new one," Malathy rued.
The neighbouring house that belongs to Chandran is not yet completed through the work was started three years ago. Its walls and roof are just completed, but the rest of the work is yet to be over.
The contractor has collected the complete amount for the house, Chandran says.
Chandran has covered up the roof with plastic sheets to prevent rain from seeping in. The same is the case for 17 houses in the colony.
The residents complain that even half of the allotted amount from the fund is not spent on actual work.  And the contractors are not completing the work of the houses for which the complete amount has been paid too.