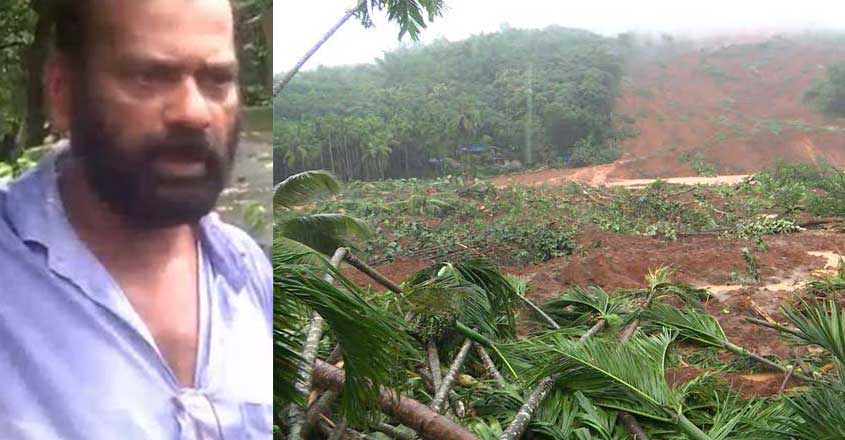 Malappuram: Kavalappara area in Kerala's Malappuram district has been badly wrecked a landslide that occurred in the wake of incessant rains in the last two days. Survivors here recalled how several people were buried in the soil and mud that flowed in after the Muthappan Hill came crashing down.
Local people claimed at least 70 to 80 houses have been damaged. They could just watch their near and dear ones and their life savings disappear under the landslide.
"My sister's daughter is lying 10 feet deep," cried an eyewitness. "We just heard a deafening voice. Everything was gone in seconds. Some ran up to higher areas for safety. The landslide deposited some 10-12 ft high soil. Trees too came along with the landslide. We will get to know who all have gone under the landslide only when all these are cleared."
"A family of nine, including, children is missing," residents who were unscathed noted. "A man's leg was broken when a slab fell on him. His wife was inside the house but he could not save her. He could just hear her voice. In a matter of seconds, we felt like we were all marooned on an island," they added.
JCBs can't be used to clear the mud because it could prove counterproductive, they noted.