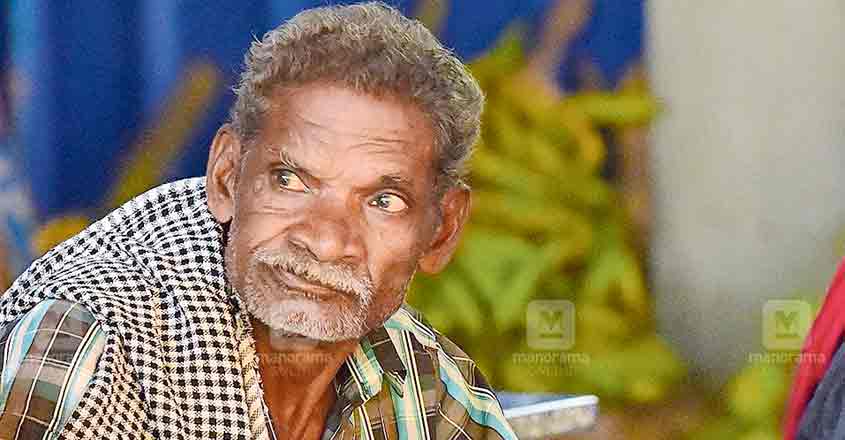 Pothukallu: Nature has its unique ways of alerting about impending disasters and only a few can grasp it. In Kavalappara, which was the scene of a deadly landslide in the rain-ravaged Malappuram district of Kerala, an old man had a foreboding about the vicious turn nature was set to take a few days ago.
When water started to seep into his house, Valakathu Chathan of Bhoothanam Colony at Kavalapparaa decided to move to a safer place along with his wife Maathi. As he had a premonition that something ominous was on the way, Chathan started to descend the hills after informing his wife's sister Neela and brother's wife Kalyani.
"We will follow you after a while. You move to a safer place as you are not well. But the authorities have not given any notice to evacuate." These words of Kalyani still echo in Chathan's mind while he sits at the relief camp at the Poolapadam Madrassa near here. He had a look of stoic resignation as he recounted the tragedy that struck him as 14 close relatives were buried in the mud last week.
The entire Bhoothanam Colony was buried under mud and water following landslips barely 45 minutes after Chathan left his home.
It is confirmed his sister Neeli, brother-in-law Impipalan, nephew Subramanian and his wife Sudha lost their lives in the disaster. Impipalan's daughter-in-law Chandrika, who hailed from Mukkom, and her daughter Swathy, who came for a visit, also died. The bodies of a few of his relatives are yet to be retrieved.
Kalyani, her five children, one grandchild and her mother Chakki are also feared dead.
Chathan's five children escaped nature's fury as they are staying in other places.
In a severe landslide that occurred on the Muthappankunnu at Kavalappara, near Nilambur, on August 8, several people had lost their lives and a few are still missing.