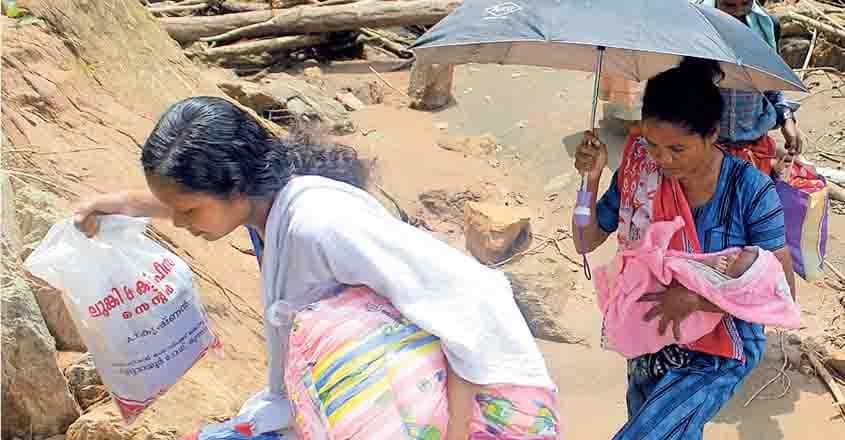 Edakkara (Malappuram): Hoping to rebuild the life ravaged by the floods in August, this woman from Edakkara in Malappuram district of Kerala has returned home with her newborn.
Sindhu had to walk 2 kms with her four-day old child through the Munderi woods here to get to her house in Thandankallu Colony.
Sindhu was fast approaching her due date when the floods hit. The Payyanippuzha river soon breached its banks and entered their dwellings. The colony was subsequently evacuated.
The fully pregnant Sindhu walked all the way to the relief camp set up at Munderi Government School as the only road to their colony was destroyed.
Sindhu gave birth to a baby boy at Nilambur district hospital on Wednesday. She had to stay a day at another relief camp after getting discharged from the hospital.
The family eventually decided to shift back home since the building did not provide much protection. The young mother walked with her husband Sasi and mother Leela to reach their colony by noon.
Living with a newborn in the colony has its own challenges. In case of any medical emergency, rushing to a hospital is impossible. There is the threat of wild elephants too. A fence erected to keep them out had come down during the flood.