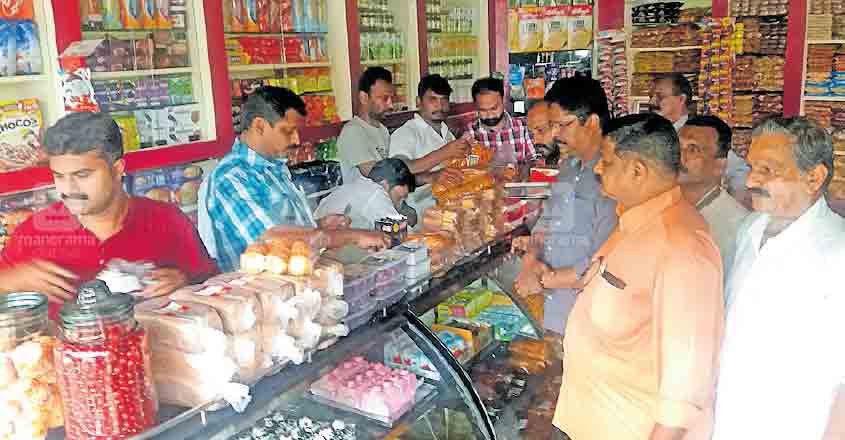 Nilambur: Disasters often bring about the best in us. Kerala witnessed a few natural calamities of late and many helped the needy with cash and in kind. Businessmen Najimuddin and his partners were completely at a loss after their bakery was destroyed in the recent floods at Nilambur in Kerala's Malappuram district. But a bunch of kind-hearted souls from Idukki, a district further south, came to their help.
The bakery-cum-cool bar was located at Janathapadi in Nilambur in the northern district. As heavy rainfall flooded the small town in mid-August, the shop too was submerged and the owners registered a loss of Rs 8 lakh.
Dejected by the loss, the men decided to shut shop for good and informed the traders association -- Vyapari Vyavasayi Ekopana Samithi -- regarding the closure. However, its office-bearers urged Najmuddin and friends not to lose heart and continue with the shop. They also helped in renovating the shop. The next obstacle was to find the products for sale.
Youth Wing Malappuram district president Akram Chundayil sought the help of its Idukki district committee. He also sent across the list of essential goods. Soon, members of its Idukki branch travelled 270 km, up north, with bakery goods worth Rs 2 lakh. They also took the initiative to put the edible items in the cupboards and glass jars on Sunday.
The business was inaugurated by Akram Chundayil in the evening. After completing their mission in Malappuram, the team then left for Idukki.
Idukki traders who took part in the restoration efforts included Sijomon Jose, Joby Joseph, Sanoop Kumaly, Anish Sebastian, Agnal Joseph, and Sudeer Balakrishnan.