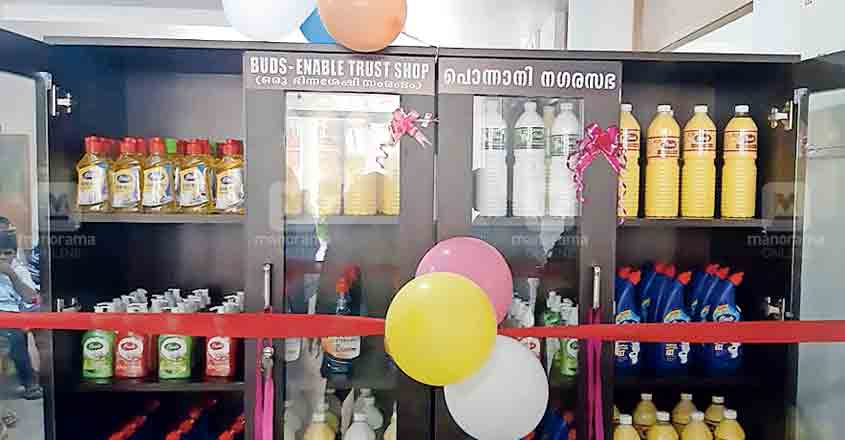 Ponnani: The Ponnani Municipality in Kerala's Malappuram district is going the extra mile to make the differently abled self-reliant. It is promoting household cleaning products made by physically challenged students by displaying and selling them at the civic office.
Public arriving at the municipality office are encouraged to buy the products. You may pick up any product that you need and drop the money in the box that has been kept nearby. A price list is also available in order to provide transparency to the sale.
These products are also being sold from a special bus for students. So, if you spot any such bus, flag it down and buy the products you require.
During the floods, the students behind this venture had provided cleaning materials worth Rs 1 lakh to the Nilambur area.
Now, the municipality is planning to rope in private players too to improve the sales.