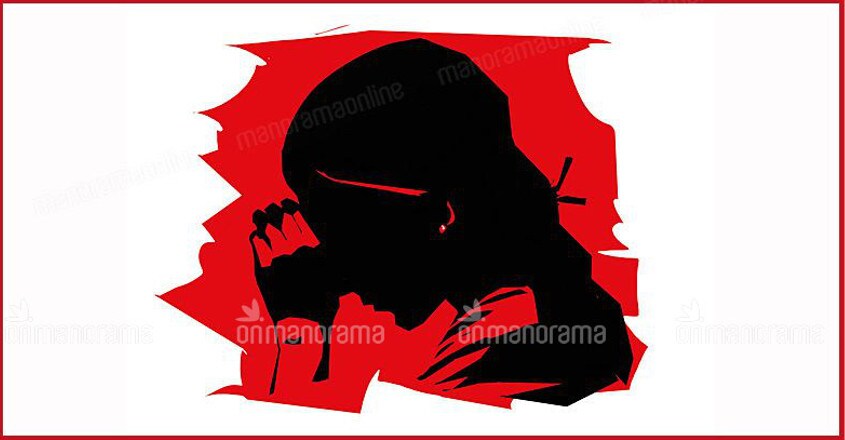 Malappuram: A woman lecturer, whose nude images were circulated online by a man with whom she was close to earlier, is now running from pillar to post seeking justice. She can't even go out of her house after explicit images of her intimate moments with the estranged guy were put on social media along with her phone number and address.
Citing that she was denied justice by the Kuttipuram police, the woman has filed a complaint to the Superintendents of Police, Malappuram.
The complainant is a lecturer of a college at Kuttipuram in Kerala's Malappuram district. It was under the pretext of marriage that she got close to the man who is currently employed overseas. He got acquainted with her while he too was working as a lecturer with a college at Ponnani in the same district. After discreetly shooting her naked images and visuals, he posted these on social media platforms on Monday evening. As her phone number was also given, thousands of lewd messages and calls flooded her WhatsApp and Facebook accounts.
She subsequently approached the Kuttipuram police with a complaint against the culprit, who had fled the country by then. However, she was reportedly told that only in cases when the abuse victims were dead, that the police had the authority to bring back the accused to the native land and arrest him.
The man is currently the administration manager of a cloth-manufacturing unit at Ajman. It is claimed there is evidence to prove that he had uploaded the messages and images on social media.
Thodupuzha incident
The lecturer's predicament is similar to the one of Shobha Saju, a Thodupuzha native, who had earlier fought a relentless battle of two and a half years to prove that she was not the one in an objectionable video that landed online. As reported last year, Shobha's world came crashing down when someone posted a video of a naked woman to a WhatsApp group that included Shobha, her husband and their colleagues. As it was widely said it was Shobha in the nude, her husband accused her of sending out the video and evicted her from the house. She was not even allowed to meet her three children. As Shobha tried to salvage her honour, the Centre for Development of Advanced Computing (C-DAC) found that the woman in the video was not Shobha. Two earlier analyses in the police forensic labs had remained inconclusive.