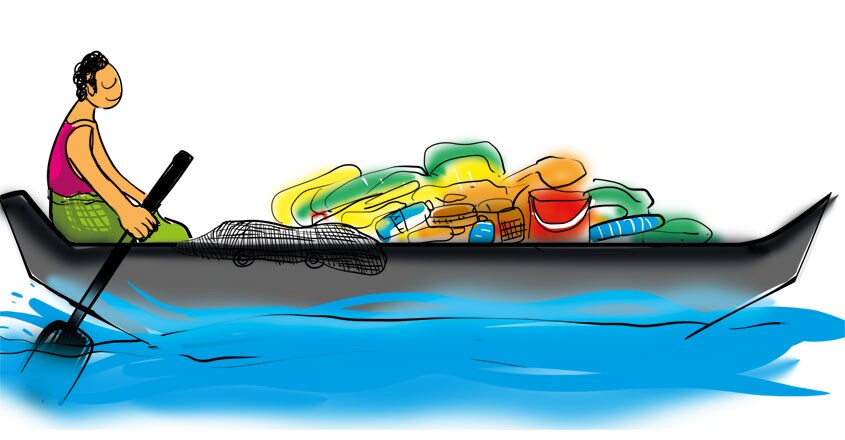 Ponnani: Plastic litter in the sea is taking a toll on marine life and the situation is so grave that many species of water mammals and fish are on the verge of extinction world over. A testimony to this growing menace is a large number of plastic waste found in the stomachs of dead whales that wash ashore.
The Ponnani municipality in Kerala's Malappuram district is all set to enforce the green protocol on the sea as well as the country is taking serious efforts to combat plastic pollution. The municipality has come up with a novel initiative to tackle plastic garbage that gets dumped into the sea.
The fishermen, who bring back the garbage that gets lodged in their fishing nets, could make it to the municipality's list of best fishermen. The municipality is also considering to give a reward to these men, who cooperate with the project, said Ponnani municipal chairperson C P Mohammed Kunji.
Arrangements would be made at the harbour for collecting the garbage brought from the sea.
The project is being implemented with the cooperation of the NSS unit of the MES College at Ponnani. Prior to the start of the project, a survey and awareness campaign would be held at the beach.
Authorities have also made it mandatory not to take plastic covers and bottles to the sea.
Steps would be taken to remove the plastic that gets washed ashore. Steps have been taken to set up a plastic processing unit near the municipal office.
The Ponnani municipality had earlier won the Haritha Kerala Mission award.