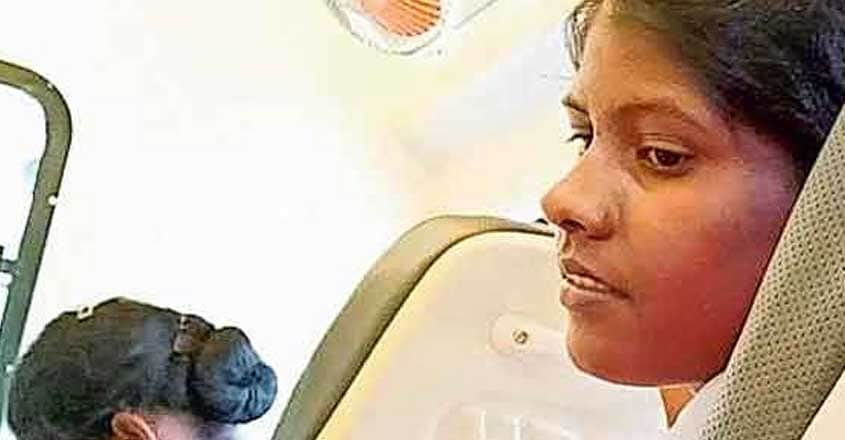 Perinthalmanna: A heart-wrenching scene unfolded on the road in front of the Manjeri Medical College Hospital near here recently. A young woman carrying a stillborn baby was crying uncontrollably. The woman's mother was also with her. However, local people led by an ambulance driver came to the aid of the woman Usha and her mother Kuppu.
Usha had been living in a rented house at Perinthalmanna market for the past five years along with her husband Sathyaraj and mother. Usha was able to conceive after a long time and she was under the treatment of doctors at District Hospital. However, as she felt uneasiness during the seventh month of pregnancy, Usha was referred to the Manjeri Medical College Hospital two weeks ago. She soon went into labour and gave birth to a preterm baby.
The newborn had slow heart rate and did not survive. As soon as he learnt that the baby was no more, Sathyaraj abandoned his wife and went away. Usha and Kuppu, who were forced to part with all the money they had to obtain a discharge from the hospital, approached many people for help. However, nobody gave them any money.
With a not even a single rupee with them, the young woman holding the deceased infant and her mother wailed loudly hugging each in front of the hospital which attracted the attention of Noushad, an ambulance driver and Santhwanam volunteer captain. Along with his friend Irshad, Noushad spoke to the women and learnt their plight. The Municipal Chairman was soon informed about the matter and arrangements were made at 'Anjali', the municipal crematorium, to perform the last rites of the baby.