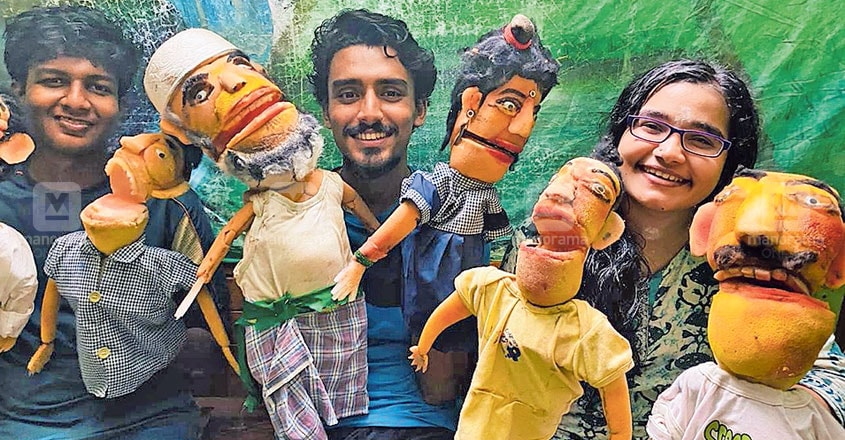 Thenhipalam: A teacher in Kerala's Malappuram district is busy organising a puppet show against COVID-19. 
Shashibushan is a teacher with the AUP school at Thenhipalam in the district. After the lockdown was imposed, Shashibushan came up with the novel initiative to use his time more productively.
He along with his family members is organising a puppet show at his courtyard. During this lockdown, this teacher is urging people to rethink about the harmful impact of their actions on nature.
As it is not possible to perform before a crowd, Shashibushan reaches out to people through YouTube.
His wife N C Geetha, a teacher at Kodakkad AUP School, and son Gautham, a TTC student, are also part of the show. 
Shashibushan's niece N K Aparna and nephew V K Mahesh are also supporting him. 
Shashibushan, who is the Nallapadam coordinator at his school, is working on more puppet shows about eco-friendly actions and health issues.