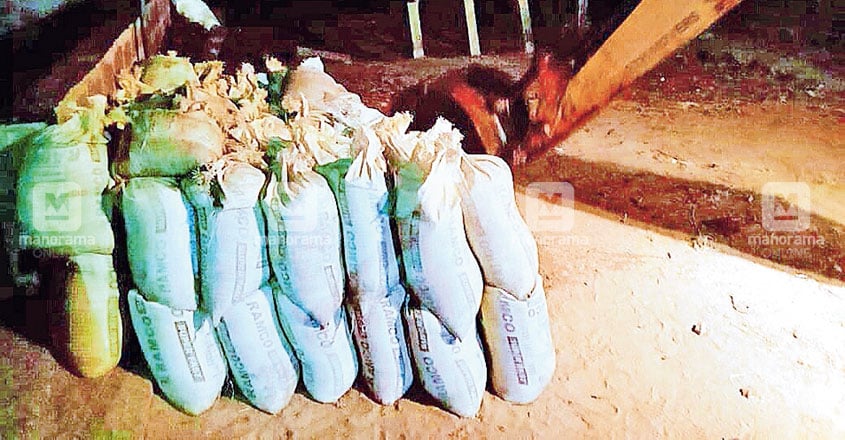 Tirur: The Tirur tehsildar has directed the police to take strict action after illegal sand mining was reported to be rampant at Bharathapuzha even during the COVID-19 lockdown.
The tehsildar has asked the sub-inspectors at Tirur, Tanur, Kuttipuram, Valanchery, Kadampuzha, and Kalpakanchery to take action against the culprits. The police have also been asked to destroy the boats used for smuggling. The cops can take the help of village officers also if needed.
Out in the daylight
Hundreds of migrant workers have been reportedly roped in for the work and the sand is being smuggled out in big country boats even during the daytime. Thousands of loads are being taken away daily from the Kuttipuram to Purathur stretch of the river, as per the tip-off received by the authorities.
After this, a joint squad of the revenue and police conducted checks along the Bharathapuzha. The officials seized a sand-laden boat and sacks filled with sand at the Thirunavaya Thazhathadom Kadavu.
The seized sand was dumped back into the river and the boat was destroyed using the excavator.
The smuggling gangs have brought in scores of migrant workers, who are put up at rented houses.
Big country boats, and fibre boats are used to smuggle sand. Workers are given Rs 2000 if they load sand in the boat and bring it to the shores. This is in turn sold for Rs 5,000.
If the police turn up at any one site, the boats in the other spots will be hidden among the tall grass. If the culprits are unable to do that, they sink the boats with sand-filled sacks. Sand was also reportedly stored in the uninhabited plots along the river stretch from Kuttipuram to Purathur.
Tirur SI Jaleel Karuthedath and Thirunavaya village officer Anujith led the inspection.