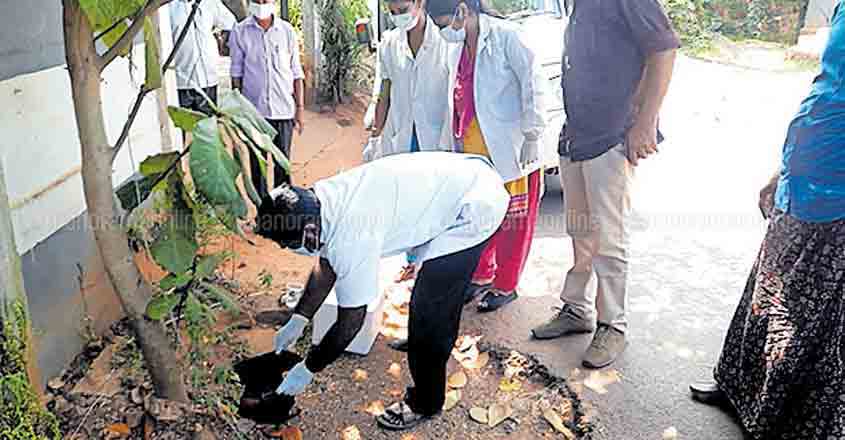 Pathiripala: Amid lingering fears about Nipah fever and bat's role in causing the deadly disease, an injured bat found on the pavement at Mangara Thavalam near here kept the locals on the tenterhooks for a while.
Animal Husbandry department officials and some social workers came to its rescue as they ruled out any threat of Nipah virus in Palakkad district. The officials said that blood tests would be conducted on the mammal, if needed.
Social workers K Shamsudheen Mangurushi, Shamir Mangara and Prasad attended to the bat, which was probably injured due to electric shock, by giving food and water to the flying mammal.
As the presence of the bat created a minor scare among the local people, veterinary doctors, Srihari and Soumya Vijayakumar, from Mangara and Kaloor hospitals examined the bat. People were kept at a safe place after cordoning off the spot where the bat lied. Dr V Suma and PRO Jojo Varghese, officials of the State Animal Husbandry department, too inspected the bat in detail.
People heaved a sigh of relief after the bat was taken to Palakkad town.
It may be noted that a Nipah virus outbreak was reported in Kozhikode in May-June this year resulting in 17 deaths.