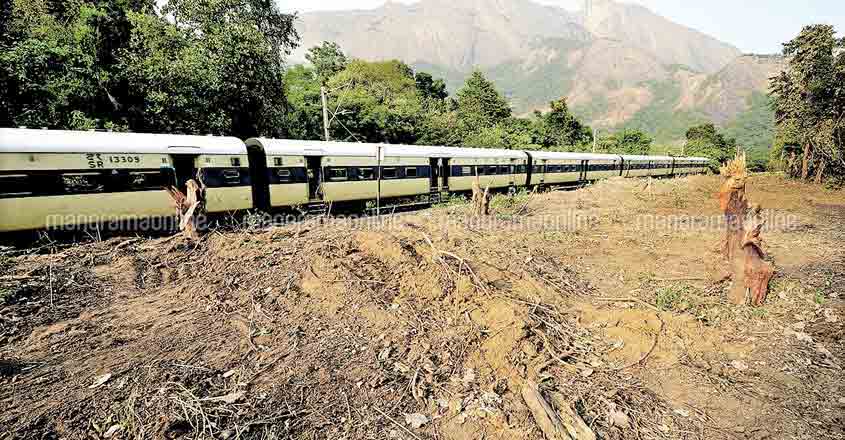 Palakkad: The railway authorities have started work on a 'walkway' for wild elephants parallel to the track in the forested area between Kanjikode and Walayar. This is to prevent death of elephants following collision with trains. The 'B line' track here has been witnessing regular mishaps involving elephants and trains.
When the walkway is ready, elephants can step aside when trains pass. The animals can also conveniently walk near the track. At present, jumbos move right along the track, causing accidents.
The undergrowth on both sides of the track would be cleared for constructing the walkway which will enable loco pilots to get a clear view ahead. As a result, any elephant ahead of the train could be easily spotted.
There have been several demands to shift the 'B line' as it cuts across several traditional elephant paths in the forest, but it has been pointed out that there were practical difficulties in this regard.
On both sides of the track are steep inclines and elephants have no space to move away from approaching trains, leading to accidents. Railways is now arranging a convenient walkway on the sides of the track to help elephants avoid the passing trains. The terrain of the walkway will be similar to a forest path.
According to official figures at least 24 elephants have been killed over the last 18 years between Walayar and Kanjikode after trains rammed them. As preventive measures, the Railways has already imposed speed restrictions for trains on the sector and loco pilots have been directed to sound horn continuously.
There was a proposal to set up a fence along the track, but it did not materialise.
After building the walkway, measures will be taken to prevent undergrowth from invading the space again.