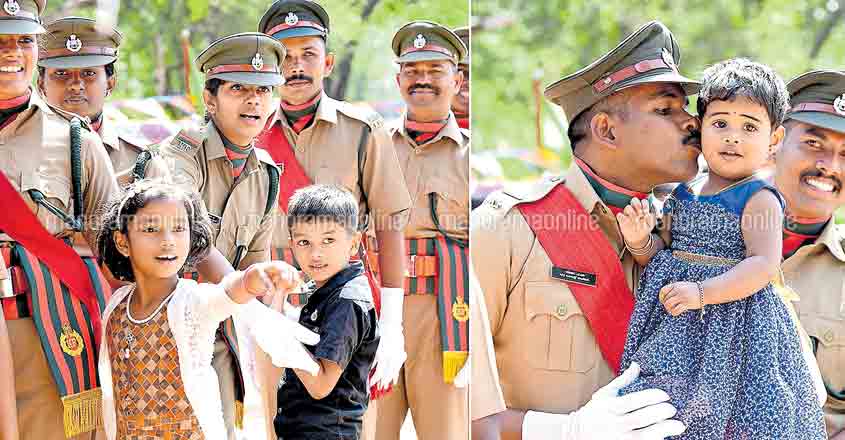 Walayar: Efforts to protect our forests are often compromised due to staff shortage. Kerala government is recruiting more hands to overcome this handicap, especially as reports of poaching are not uncommon.
Accordingly, 17 more women Beat Forest Officers have joined the task force to protect the forests. Apart from them, 68 men completed training at the State Forest Training Institute here.
The new officers, who will now take charge at the various forest divisions in the state, were trained in weaponry for three months at Thrissur Police Academy and in forestry for six months at the Walayar institute. They were also trained in protecting and rehabilitating wild animals.
The women recruits belong to the second batch and the rest to batches 102 and 103. Thirty-five out of the 46 from batch 102, and 39 out of 40 from batch 103 completed the training successfully.
Minister for Forests K Raju, who took the salute at the passing out parade at Walayar Forest School ground, inaugurated the graduation ceremony and gave away certificates.
Eleven of the participants were from previous batches who could not attend passing-out parades earlier. It is for the first time that such a high number of participants from previous batches joined the new entrants. Some participants at the parade have already clocked eight months in service.
Earlier, training was imparted sometime during service and not necessarily at the beginning. This year, Yoga too was mandatory for trainees.
Principal Chief Forest Conservator AK Dharani, Chief Forest Conservator (East Zone) S. Shaikh Haider Hussain, institute Director Narendranath Veloori and Deputy Director S. Jayashankar were present at the function.