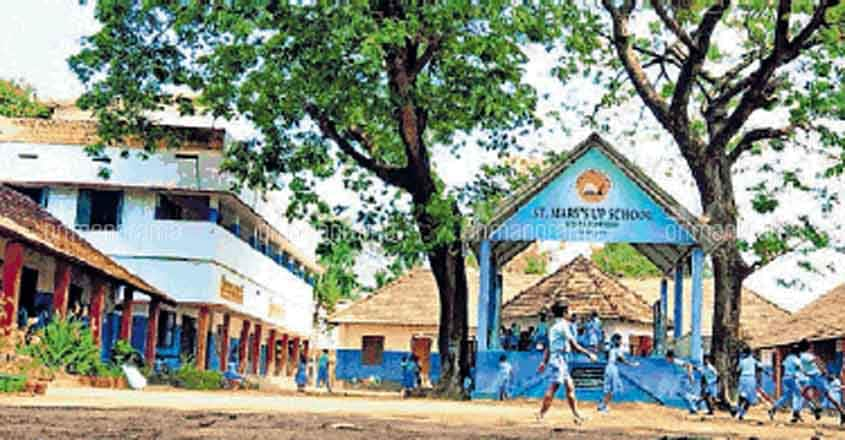 Chittur: The St. Mary's UP School here, which initiated hundreds and thousands of children into the world of letters, is celebrating 100 years of its existence this year.
An array of programmes had been chalked out for the year-long centenary celebrations of the school. The school was opened after the directive of then Metropolitan Father Angel Mary in 1920. The school became a reality under Chittur Church following the 'One school for one church' project initiated by Varapuzha diocese Archbishop Bernard Baccinelli, and the concerted efforts of Saint Chavara Kuriakose.
The goal of the school was to uplift the educationally and financially-backward sections of the society. The school was able to provide elementary education to children of farmers, blacksmiths, beedi workers and fishers. The school building was constructed by raising funds through auctioning of rice and coconuts, among others, which were sourced from the villagers. The school was upgraded into an upper primary school in 1949.
People of Vaduthala, Korungotta, Moolampilly, Pizhala, Idayakunnam and Kothadu depend on this institution for their children's primary education.
The school found mention in Prime Minister Narendra Modi's radio programme 'Mann ki Baat' for excelling in sports, and social and cultural activities.
Headmistress Shajimol K Thomas said that the school had been actively involved in various programmes organized under the 'Nalla Padam' project of 'Malayala Manorama'. An organizing committee was formed for the centenary celebrations, said convener K K Suresh Babu.