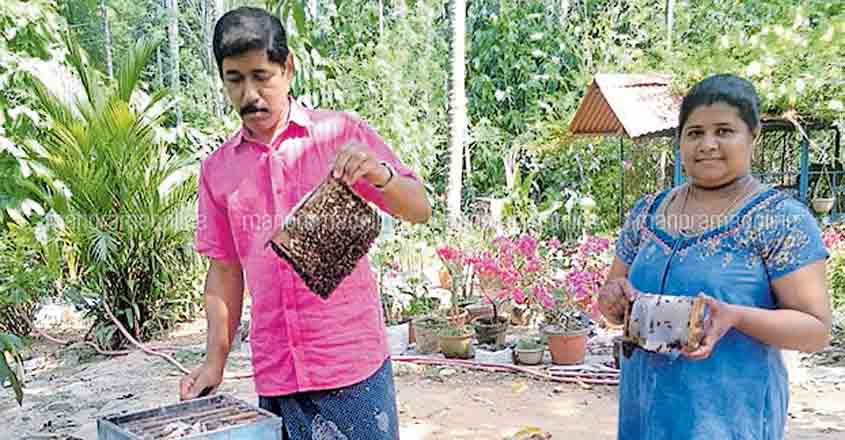 Thachampara: With hundreds of apiarists in one panchayat, Thachampara could be dubbed as Kerala's honeypot. Weather conditions in this hilly area in Palakkad district of Kerala have made honey its best farm product.
State's first committee for small bee honey (cheruthen) was started in Thachampara under the Agriculture Ministry. The honey produced here is sold through 'Athma Eco Shop' formed by farmers. Madhurima cluster alone produced four tones of honey last year.
Small bee honey is not available easily as its production is in small quantities.
Installation of one bee colony costs Rs 1,500 to 2,000. One colony can produce anywhere between 12 to 20 kg of honey. The best thing about beekeeping is that it requires a very small space, enough to install bee-hive stands.
As these bees raised for small bee honey production do not sting, even children can handle them. The hive needs to be opened twice only – for partitioning and harvesting. Though recent floods dealt a blow to business, beekeeping gives big returns for small investment, the farmers say.
Madhurima, led by president KC Kuriakose and secretary Biju Joseph, makes 'vanthen' (honey from giant honey bee), while Amrutham, lead by president Jijimol Chacko and secretary Abdulla Edakkal, make 'cheruthen'.
Agriculture officer S Shantini is an advisor of the project.