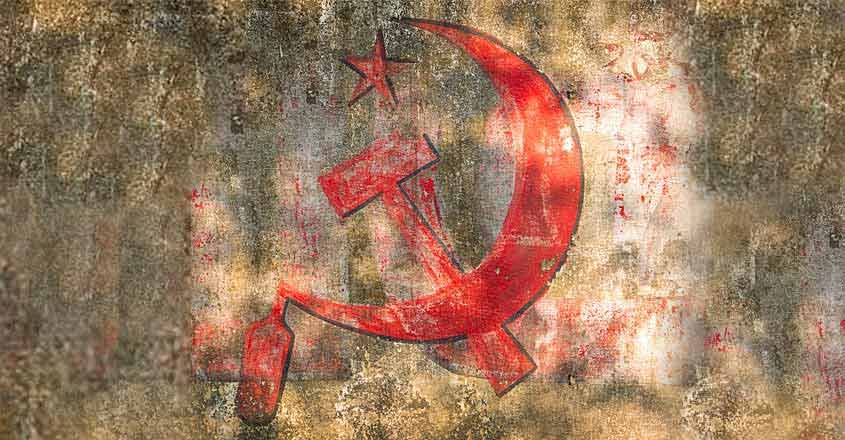 Ottapalam: The theft case involving two civic representatives of the CPM in this town in Kerala's Palakkad district is likely to be buried with the complainant moving to stop legal proceedings over it. Meanwhile, what is intriguing is a series of thefts reported by councillors and municipality staff over a period from the civic building of the Ottapalam Municipality.
In a new twist to the recent theft case in which CPM councillor B Sujatha is the accused, complainant T Latha has moved court seeking to stop the proceedings. The move comes at a time when the court was considering the defending side's plea to end the case.
In an affidavit submitted directly by Latha at the Ottapalam judicial first-class magistrate's court, she stated that R 38,000 which was suspected to be lost in the municipality office was found at her residence and sought closure of further proceedings in the case. The assistant public prosecutor who appeared for the case did not object to this. The court will take a decision on the plea on Tuesday.
The defending side's lawyer referred to previous rulings to state that the accused do not have to appear in person in the court in such instances, and also to state that there are no issues in reaching a settlement before the charge sheet is filed.
In the civic body Sujatha is the chairperson of the standing committee on education and Latha heads the public works standing committee.
The CPM had suspended Sujatha after the case was filed . When the probe started homing in on the CPM civic member, there was pressure on the police to end the case. But the police went ahead and Sujatha was named as the accused.
The alleged theft was from a bag kept in the municipal chairperson's office room on June 20. It was the 21st theft reported from the municipality office in the past one year. Around Rs 1.70 lakh had been lost by councillors, employees and visitors.
A BJP councillor and two women employees have also filed a police complaint of theft last week.