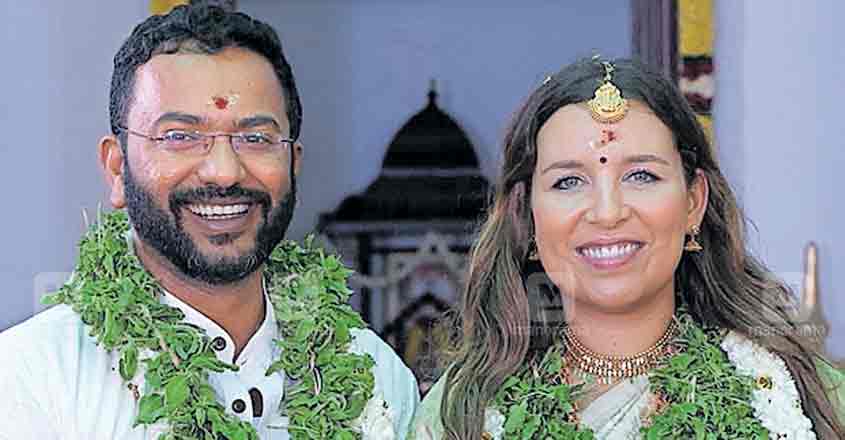 Coimbatore: A 34-year-old Malayali man has found a Portuguese partner for life. T A Siddharth, son of T R Ashok and Shylaja of Yakkara in Kerala's Palakkad district, has tied the knot to Catherine Maria D'souza Martino Lobetto of Portugal.
Siddharth, an employee with the BBTC Plantation in Tanzania, acquainted Catherine on the social media platform, Instagram. Catherine has completed archaeology studies in London. As their acquaintance grew, Catherine flew down to Tanzania to meet Siddharth in person.
The duo realised that they had much in common and decided to marry. Their parents also did not object to the couple's wish. Siddharth also met Catherine's parents.
Siddharth got married to Catherine in a traditional Hindu ceremony at the Dhanvantari temple located in the premises of Arya Vaidya Pharmacy in Coimbatore on September 16.
Both of them would leave for Tanzania soon.
Siddharth, who was earlier working with the BBTC Plantation at Valparai, was transferred to Tanzania two years ago.