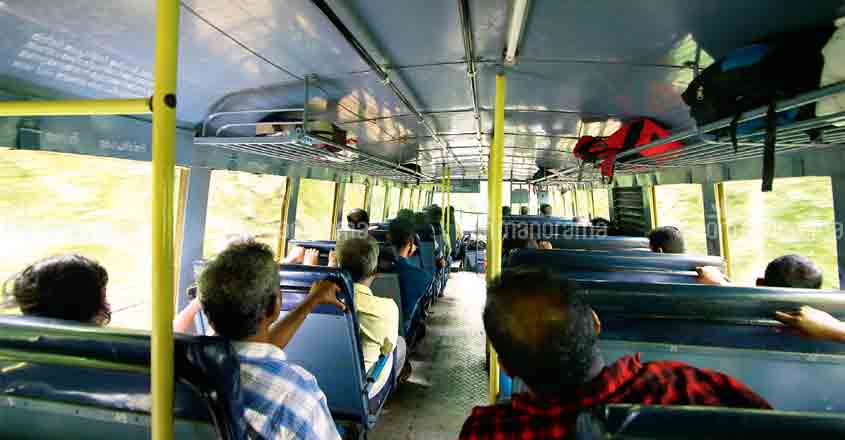 Palakkad: The Kerala State Road Transport Corporation (KSRTC) has dismissed one of its bus conductors disregarding the fact that he suffered injuries while on duty. M Chandran, a tribal youth from Agali of Kerala's Palakkad district was issued the termination letter, citing absence from work.
The KSRTC allegedly refused to withdraw the order, even after the youth submitted medical records to prove that he was injured.
When Chandran submitted medical certificates to plead his case, the then managing director retorted that the corporation was not a hospital while asking hime to leave the place.
Chandran joined the KSRTC as a bus conductor after he clearing the Kerala Public Service Commission (PSC) exam in 2011. He last worked on the bus from Anakatti to Palakkad on April 20, 2017. As the bus reached Attappady churam (mountain pass), the driver lost control of the vehicle and applied sudden brakes. Chandran, who was then engaged in his job, hit the metal rod in the bus badly injuring himself. His hand was paralysed.
While undergoing treatment, he was transferred to Mananthavady of Wayanad district in August 2018. However, he was not able to report to work. However, when the termination appeared imminent, he reported at Mananthavady two months later. But the authorities said that his termination letter had already been sent home. He subsequently met the managing director, who asked him to leave for the better.
Ailing Chandran is now clueless as to how he would look after his family, which includes his wife, three-year-old child, mother and a disabled sister. The hapless family lives in a mud house at Attappady.