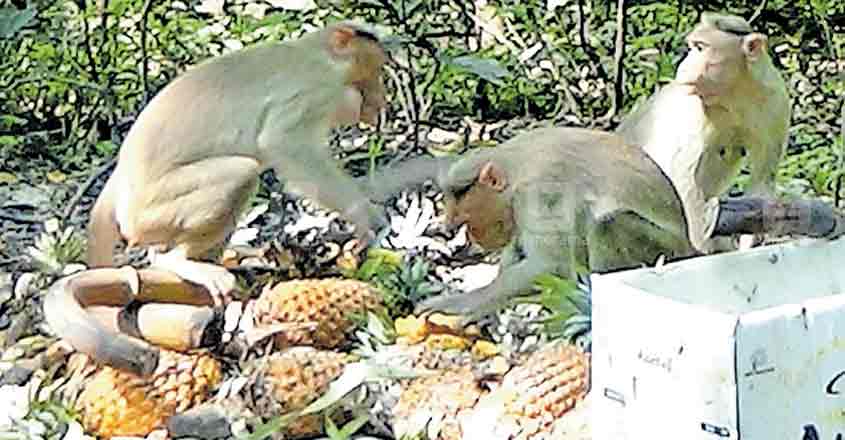 Kongad: Rising number of man-animal conflict is blamed on encroachment of forest lands and paucity of food and water for wild animals. Feeding wild animals and birds is a way to reduce their incursion to lands adjoining forests resulting in violent and destructive conflicts that at times turn fatal for both parties.
Environmentalists Kaloor Balan and K K A Rahman have a purpose in life: to collect succulent fruits from shops and feed the animals and birds of Iyer, Dhoni, and Mundoor hill ranges near here in Palakkad district.
Peacocks, monkeys, birds, mongooses, porcupines, foxes and boars will be eagerly waiting to partake these juicy fruits offered by the duo. They often bring bananas, mangoes, pineapples, apples, grapes, papaya, sapota and custard apples.
The animals and birds feed on the slightly overripe fruits that are brought and kept in the forest area.
"We feed the wild animals and birds three times a week," said Balan.
Adequate help is extended by the fruit vendors of Mundoor, Palakkad Melamuri and Meparambu areas to keep this unique venture going.