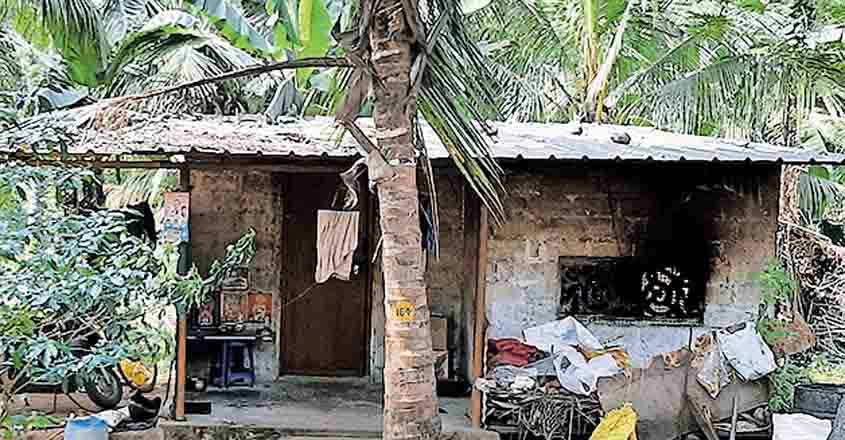 Chittur, Palakkad: A 65-year-old man is battling for life with severe burns as he tried to kill himself as authorities tried to evict him from a piece of government land on which he had settled down five years ago.
It is alleged that he had set up the house on government land (poramboku) at Vellaramkallu Mettu near Vannamada in Palakkad.
Rajan, who is originally from Thrissur, tried to commit suicide by setting himself on fire. He was admitted to the Palakkad Medical College Hospital with severe burns. He suffered 60 per cent burns and continues to be in a critical state.
As per the revenue records, the land on which Rajan lives is in poramboku area. Though he was summoned thrice to submit documents to prove his arguments, Rajan did not turn up, the irrigation department officers said, adding that they issued a notice for eviction only after that.
The incident happened around 8am on Monday.
Rajan's family is in Thrissur and his daughter Karuna's in-laws stay at Vellaramkallu Mettu. After Karuna's husband Selvaraj died some years ago, Rajan started staying near their house to help her out.
My father had bought the land, which was in the name of Selvaraj's father, after paying the price for it. He then built a house on the land, Karuna cliamed.
However, officials arrived at Rajan's door step the other day and said that his property was on the poramboke land of the irrigation department. They also issued a notice to him, asking him to vacate within 24 hours.
The officials were back on Monday morning with the police to evict Rajan. However, Rajan, who went inside the house, poured petrol over him and set himself ablaze.
The officials further said that they had followed legal steps.