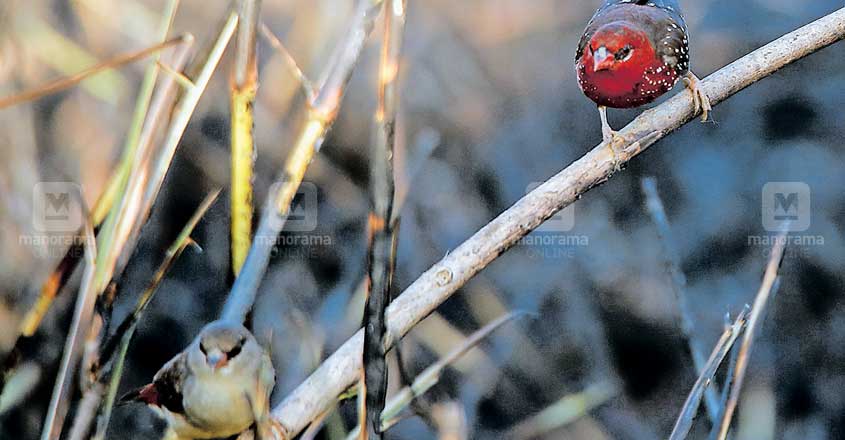 Ottapalam: Several chicks of rarely spotted sparrow-like bird Red Munia were burnt to death as miscreants set ablaze dry grasslands along the Bharathapuzha. Most of the nests that were destroyed in the fire belonged to Red Munia that had migrated to the river bank from extreme cold climes. Nests of several native birds were also reportedly burnt.
The fire was reported from Mayannoor area in Kerala's Palakkad district twice in the last fortnight.
The hapless adult birds that escaped the blaze were seen looking at the charred remains of the nests, according to S Sreejith Kuttan, a birdwatcher, who owns a bakery at Ottapalam.
The dried grass and shrubs on the riverbank were set afire twice within a week by unidentified miscreants. One fire was noticed on New Year.
Rarely seen in Kerala
The Red Munia is a migratory bird that is rarely seen in Kerala. They travel across the country with the change in weather conditions. Birdwatcher Fr Pathrose, who is the principal of Bethany St John's English Higher Secondary School at Kunnamkulam in the district, said that these birds are not commonly seen all over Kerala.
Fr Pathrose rued the chicks' death. He had earlier gone to Ottapalam to take the pictures of the rare birds.
Red Munia (Amandava amandava) is known as kunkumma kuruvi in local parlance.
Siberian stonechat (Saxicola maurus), a newly classified avian species, is also spotted in this region.