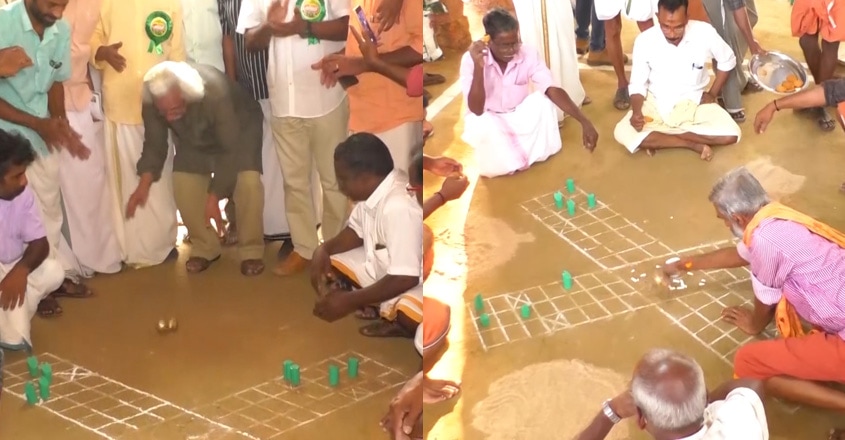 Kumaranellur: The popular dice game Pakida was once popular in the villages across Kerala. Pakida Kali, as it is known, was integral to Onam celebrations.
The fabled Kudallur village, popularised by M T Vasudevan Nair's works, is hosting a Pakida Kali tournament, aimed at rekindling the past love for the heady game which sometimes took days to determine the winner.
The scenic village on the banks of the river Nila (Bharatapuzha) had produced famous players of the folk game. Konthu Nair is considered a legend by the pundits of the game.
The folklore in Kudallur says top players from the village went to places like Mukkola, Thirunavaya, Pattambi, Shornur and Kumbidi to beat masters of the game.
The tournament would also show the outside world why the game is exciting. In all 54 teams would participate in the event set to be inaugurated on Tuesday by filmmaker Adoor Gopalakrishnan at Guruthiparambu on the Thrithala-Kudaloor road.
The winner will be awarded the Manjapra Sreedhara Menon Trophy and the runner-up Kallekalathil Achuthan Nair trophy.
The game is played on a platform made of wood in which segments (kalam) are drawn with pakida, a specially designed copper or brass instrument. The 96 segments will be arranged in four columns -- known as kombu. The pakida has to be flung into the kalam.
Kudallur is in the Pattambi taluk of Palakkad district and is close to Malappuram district.