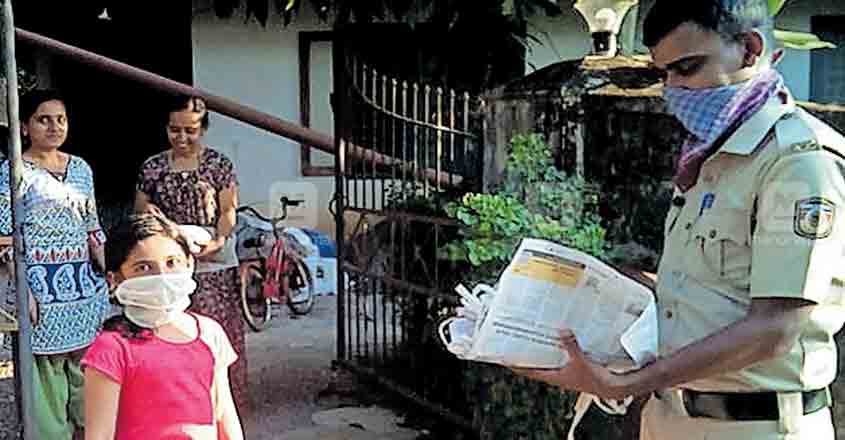 Koppam: After her school was shut down in the wake of COVID-19 outbreak, Prarthana found a way out of boredom. The little girl then started making masks. Her family also encouraged her.
Prarthana is a class V student of the BVUP School at Chundambatta in Kerala's Palakkad district.
The little girl also distributed several of these masks in her neighbourhood. She kept some masks for the police officers, who are in the frontline of the battle against coronavirus, though she did not immediately get a chance to give the masks to them.
After she came to know that police officers were coming for an inspection in her area, she stationed herself at the front of the house. As soon as she saw the police vehicle, Prarthana, wearing a mask, rushed forward. The girl waved her hands, and the police vehicle stopped and a cop stepped out. Prarthana went up to him and gave the masks.
The police lauded the little girl for her efforts.