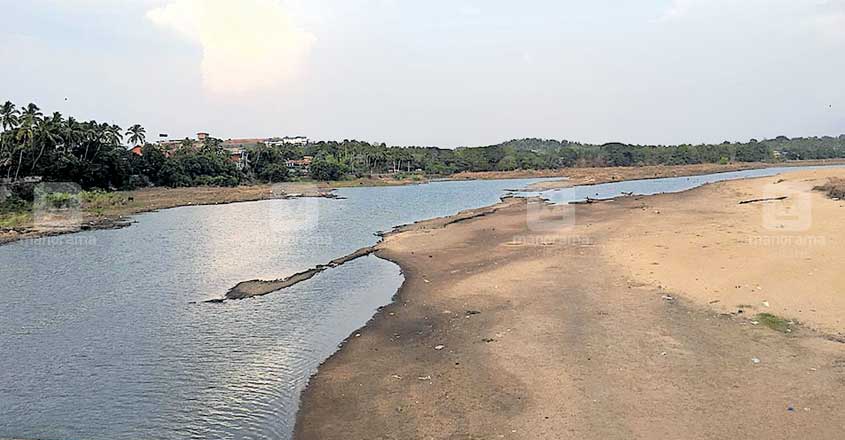 Pattambi: Bharatapuzha is the main source of drinking water for the Pattambi Municipality but the river has almost dried up during the ongoing summer. Moreover, pollution is making matters worse. The local body authorities have now decided to launch stringent measures to save the remaining water in the river and warned that cases would be registered under non-bailable sections of the Indian Penal Code (IPC) against people found polluting the river.
As part of the measures, bathing, washing clothes, carrying out basic needs and fishing in the Bharatapuzha have been banned. An order in this regard has been issued by the secretary of the Pattambi Municipality and violations could invite punishment under non-bailable sections. The official informed people that these measures were necessary to prevent total shortage of potable water in the municipal area during summer and check the spread of infectious diseases such as jaundice, cholera and malaria. Seeking the cooperation of all residents to implement these measures, the secretary said that it was the responsibility of every local person to stay alert and preserve their drinking water source.
The local body authorities will set up wire meshes at bathing ghats to block access to the people until further notice. In addition, public announcements would be made and notices distributed to inform the people of these measures.
Bathing would be allowed in the Bharatapuzha only after there is sufficient flow of water in the river after monsoon sets in during June, said the panchayat secretary. Residents of buildings along the banks of the river have also been directed to ensure that no effluents or polluting items reach the water body. In case such instances are noticed, those responsible would be booked under non-bailable sections. Illegal constructions on the river banks also would be targeted and would be demolished at the violators' cost, said the secretary.