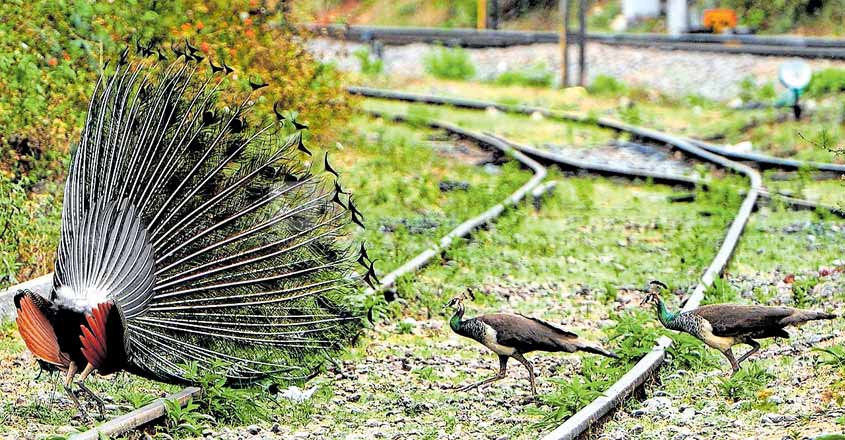 Palakkad: With most railway tracks abandoned after passenger train services were withdrawn as part of the nationwide lockdown, wild animals are roaming free on the tracks passing through the forest.
For instance, Railway trackmen regularly notice peacocks on tracks in Walayar forest. Other wild animals seen in the area include spotted deer, sambar deer, wild hare and even elephants.
Sights of animals from the forest reaching inhabited areas can be witnessed at Kulathupuzha in Kollam district too, where troupes of monkeys as well as herds of wild elephants and bison are posing a threat to local people. Another problem for the residents of villages bordering the forest is wild boar.
All efforts by local people to scare the monkeys away have failed. In fact, some of these animals even invade kitchens.
Wild elephants had initially reached the banks of the Kallada river on the fringes of the forest after acute water scarcity was experienced in the deep woods. Bison too appear regularly in the river 1km from Kulathupuzha town where water is available in plenty.
The Forest Department had earlier planted saplings of fruit trees inside the forest for the benefit of wild animals but the effort has not prevented the animals from venturing into villages.
Monkeys are now mostly seen on jackfruit, mango and guava trees on house premises. Meanwhile, wild boars destroy tapioca and other tuber crops at night before returning to the forest.