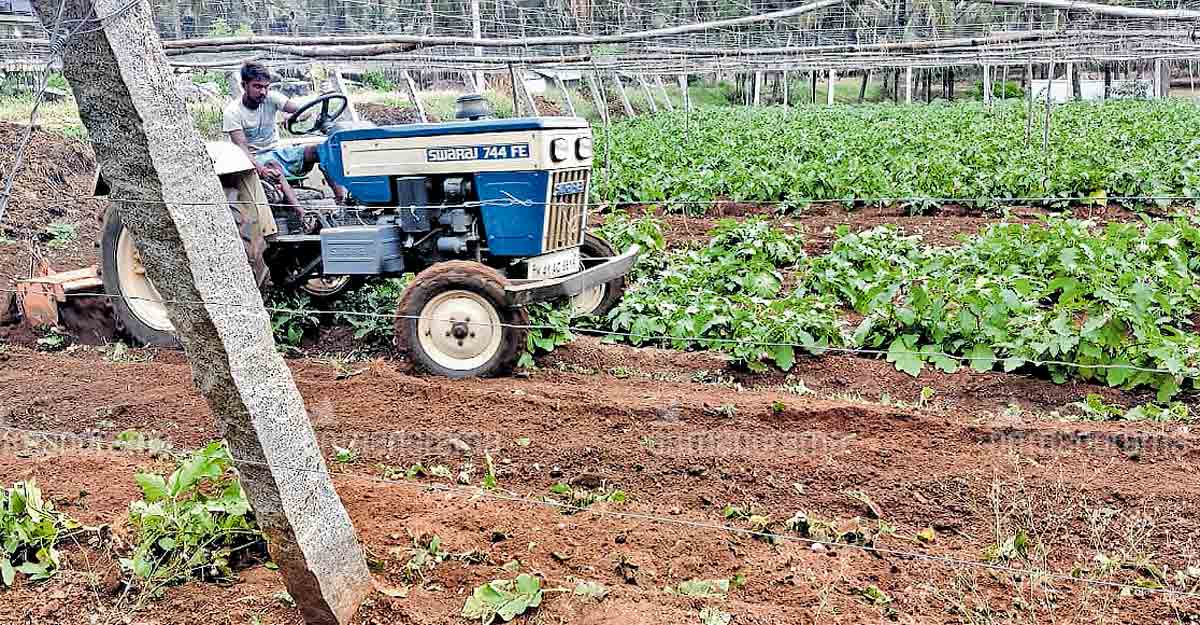 Chittur (Palakkad): The drop in vegetable prices during the COVID-19 lockdown has affected farmers across Kerala adversely.
Vegetable farmer RC Sampath Kumar from Eruthempathy, RVP Pudur, in Chittur, Palakkad, has destroyed the brinjal crop grown on three acres of farm land due to the low price of the produce in the market.
Sampath Kumar, who spends about Rs 1 lakh on each acre of his farm, gets over 3 tonnes of brinjal every week, which he sells at the markets in Velanthavalam and Kozhinampara.
He said he was now getting only Rs 150 for a 25kg sack of brinjal, or about Rs 6 per kg. This is much lower than the Rs25 per kg customers are being charged in his area and Rs 35 per kg in Palakkad town, he said.
When you consider the labour charges, vehicle rent and commission to be paid to agents, the loss is heavy, he said. He said he would need at least Rs15 per kg to break even.
Horitcorp officials tried to intervene when they got to know of Sampath Kumar's plight and visited his farm. But Sampath Kumar, who is also a panchayat member, told them he was not carrying out any farming activity as the drip irrigation pipes were being changed.
Horticorp had announced that it would buy from farmers any crop that remained unsold, district manager S Anas said. However, the corporation did not get any information about farmers not being able to sell brinjal, he said.
Needed in Kerala: An online market and farmers' company
An online platform for marketing and sales and a farmers' company to promote the Kerala brand will go a long way in helping agriculture and farmers. That was the consensus view in an agriculture webinar organised by Malayala Manorama.
Agriculture minister VS Sunilkumar, experts, academicians and farmers took part in the webinar.
Karshika Keralam can become smart only when farmers' hard work is rewarded, they said.
Malayalam Manorama had organised the webinar to come up with ideas to promote agriculture in the wake of the COVID-19 pandemic. Fruit cultivation should be allowed in plantations, the agriculture minister said.