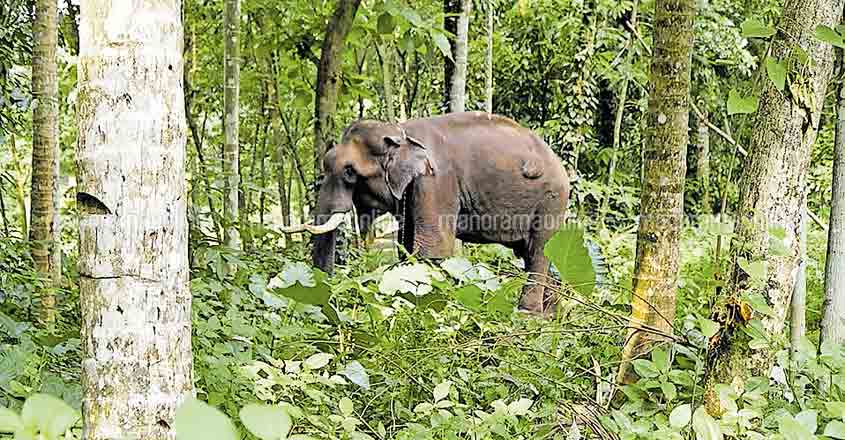 Konni: Six vehicles were damaged here in Kerala's Pathanamthitta district after an elephant ran amok on Thursday midnight. Tension prevailed in the area till dawn with local residents coming out of their houses. The animal was finally brought under control by its mahout Manu who was alerted by the police.
The 40-year-old elephant Neelakandan created panic after freeing himself of his chains. It was restrained in an isolated piece of land near Kurishumoodu, Kalleli.
The jumbo created a ruckus on Pulinjani Road near Akkarakalappadi. It smashed a car and bike here. It hit another car near Maroorpalam. The elephant then proceeded to Chainamukku and smashed a car and went on to destroy an autorickshaw and a bike at Madathilkavu before reaching near Puthiyakavu Temple at Airavan.
Manu, after arriving, tamed Neelakandan and then moved it to a yard at Airavan.
Locals were on high alert since no one could spot the elephant or predict its movements in the dark of the night. It is unclear how Neelakandan got loose. Major incidents were averted since there was no traffic on the roads.
Adoor DYSP KA Thomas, SI S Ashad, C Binu, members of the fire force and forest department were present at the scene.