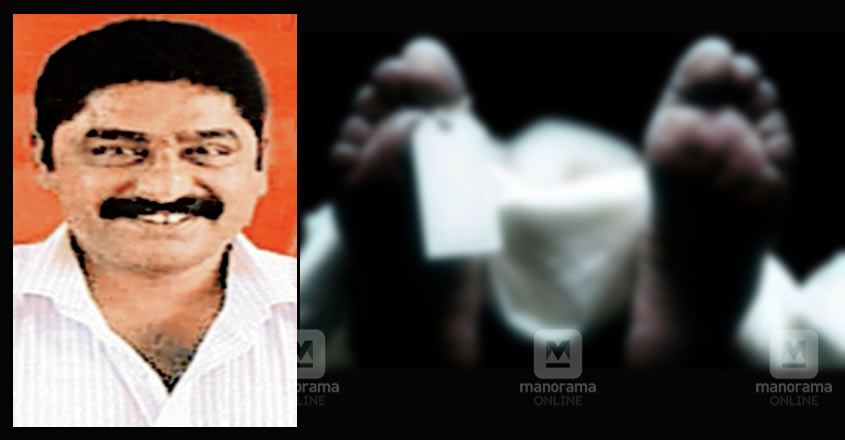 Elavumthitta: A 55-year-old man, who was undergoing treatment after he was allegedly assaulted by his daughter's lover, has died. The deceased Sajeev of Idapariyaram at Elanthoor in Kerala's Pathanamthitta district died on Thursday morning. He was undergoing treatment at a private hospital at Vaikom in the neighbouring Kottayam district.
Sajeev's relatives alleged that his daughter's lover and his gang brutally assaulted Sajeev at his wife's house at Kuriyanippally, Mezhuveli, in Pathanamthitta district on July 27. An injured Sajeev managed to reach his house at Idapariyaram but collapsed there. Though his relatives rushed him to the Kozhencherry private hospital, he was shifted to the private hospital in Vaikom due to the grievous injuries.
His daughter was in love with a youth from Vallicode-Kottayam in Pathanamthitta district. The youth is driver of a private bus.
Sajeev, who came to know of this, had returned from the Gulf last week. He tried to talk his daughter out of the relationship and had an altercation with her, it was said.
He also had an altercation with the youth. After this, the youth assaulted Sajeev at his home at Idapariyaram.
Meanwhile, the daughter and the lover filed a complaint at the Aranmula police station, alleging assault by the father, it is said.
The police at Elavumthitta claimed that they had taken a case after the hospital authorities informed them about the incident.
However, station house officer Chandrababu said that on enquiring, the police did not get information about any incident of violence at the deceased wife's house or nearby areas. He added that the cause of the death can be ascertained only after the autopsy report.
Sajeev's funeral would be held at Idapariyaram at 11 am on Sunday.