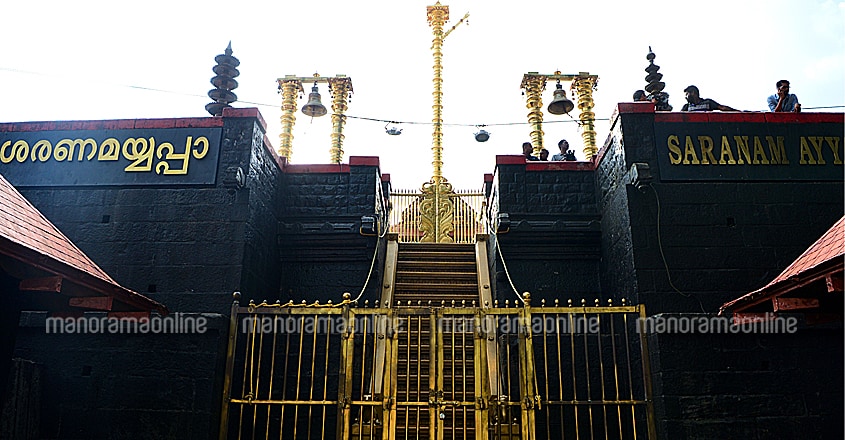 Sabarimala: The committee on Sabarimala masterplan has set a 10-metre height ceiling for new buildings to be built at the Sannidhanam. It has also recommended restrictions on construction of more than two floors.
Buildings with more than two floors from the ground won't get permission from now. Following this, the construction of the third floor of the Annadana Mandapam, the place where devotees arriving at the Sabarimala temple are offered food, has been scrapped.
According to the plan, the Mandapam was to have a cellar and three floors above it. The works started five years ago, and two floors were partially ready and were operational. The Travancore Devaswam Board (TDB) was planning to complete the third floor and hold its inauguration ceremony.
The forest department had flagged the construction of six to seven-storey buildings at Sannidhanam as that could affect the environment of the tiger reserve. The department also submitted a report to the high-power committee set up by the Supreme Court to study construction works at Sabarimala and other issues when it had visited Sannidhanam.
After the Sabarimala shrine was identified as one of the major threats to Periyar Tiger Reserve, in 2007 the government had brought out a master plan for Sabarimala to be implemented by the TDB. It was stipulated that all developments in Sabarimala should be in tune with with the master plan. The Forest Department has the task of overseeing if the TDB adhered strictly to the master plan.
Last year the Supreme Court had stated that the structures in the Sabarimala forests that were built in violation of the master plan would have to be demolished. Prima facie, almost all the civil constructions located in and around the hill shrine were found to be unauthorised, an SC bench had noted.
As per the master plan, the collection, transportation, and disposal of waste at Pamba and Sannidhanan were the responsibilities of the TDB.
Earlier this year the Forest Department had agreed to hand over to the TDB the 13.5 acres where the Sabarimala temple, thus ending a long-pending dispute between the two over the land ownership. The TDB was already in possession of 63.5 acres of land including Sabarimala temple and its associated facilities.