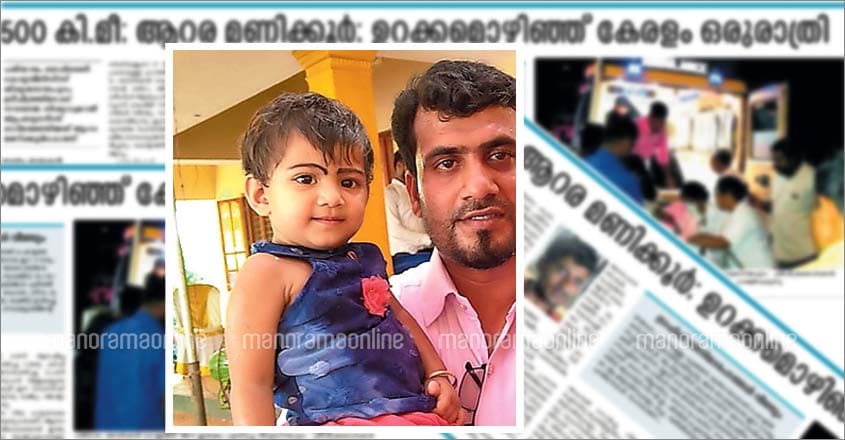 Thiruvananthapuram: When India was sleeping on the night of November 16, 2017, the people of Kerala were awake with prayers on their lips for 57-day-old Laiba. With the infant's life hanging in the balance, an ambulance with Laiba onboard raced through the length of Kerala from Pariyaram Medical College in Kannur to Sree Chitra Tirunal Institute for Medical Sciences and Technology here. Nervy 6 hours and 30 minutes, 500 kms, a convoy of 50 vehicles, thousands of WhatsApp messages and just one prayer! After 18 months, Laiba, daughter of Kasaragod-native Siraj and Aiysha, is hale and hearty, and was here along with her family for the periodic medical check-up.
Thamim, who was at the ambulance wheel while transporting Laiba, was busy on Tuesday clearing way for an ambulance which was taking a baby to the Amrita Institute of Medical Science in Kochi. As Kerala was again on the edge as an ambulance zipped through the state to save an infant's life, Thamim recounts his experience on November 16, 2017.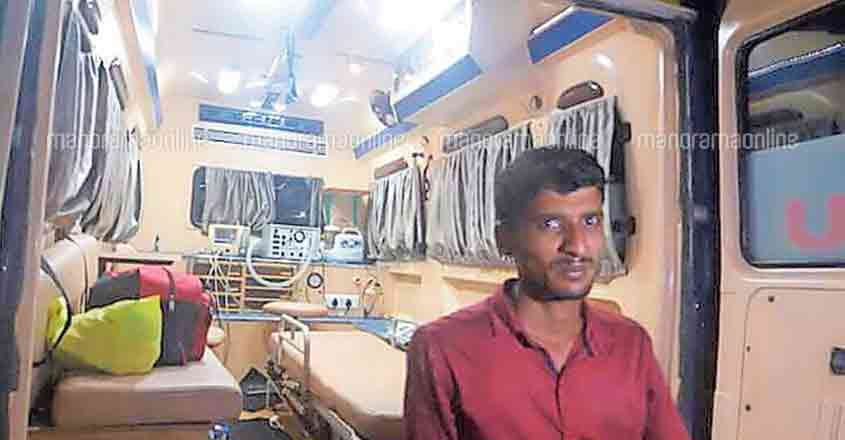 People's support is a must
"The efforts of the public and police in clearing the road of traffic were instrumental for the success of the mission. There were limitations in applying sudden brakes as the baby was onboard, and it is always better to clear the obstacles on the road. Narrow bridges gave me jitters as we were travelling at a high speed," said Thamim.
"There were difficulties traversing the narrow roads of Mahe. There wasn't much traffic in Thiruvananthapuram as we reached the capital city quite late into night. We knew about the bottlenecks at Attingal, and there could have been a problem or two if we had reached there during day time," he added.
"The ambulance drivers are ready to take any risk if the roads are broad. We thought we could reach Thiruvananthapuram in 8 hours but we reached 90 minutes early. The WhatsApp messages were of a great help," Thamim noted.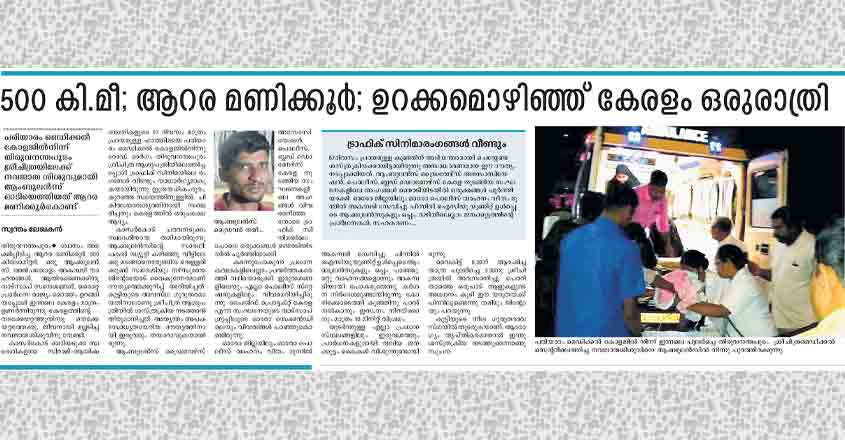 What happened that day
• The Ambulance Drivers' Association, police and Blood Donors, Kerala were very active.
• Police and people cleared the roads of traffic at main junctions.
• Constant communication through 'Child Protect Team Kerala' WhatsApp group.
• A police vehicle accompanied the ambulance in each district along with an ICU ambulance.
• Strict directions that other vehicles should not be part of the convoy.
• Twenty minutes rest at Kozhikode to feed the baby and to refuel the ambulance.