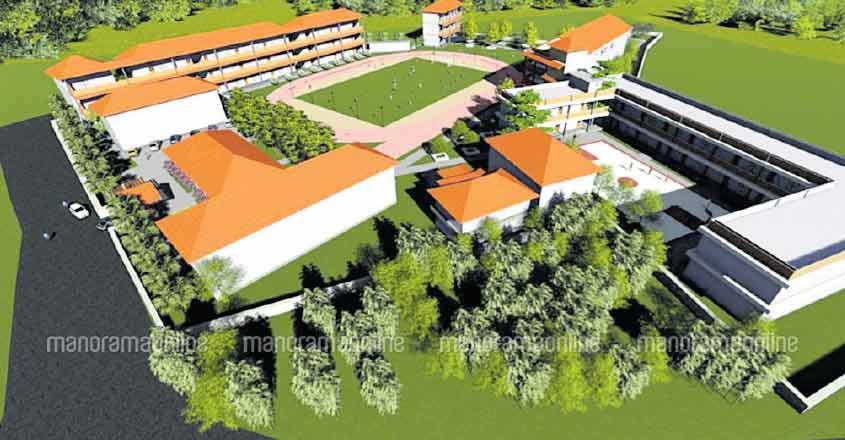 Neyyattinkara: The Government Boys Higher Secondary School here is poised to get a major makeover. The school will have smart-classrooms in two months though it was initially decided to put in place the hi-tech classrooms by the beginning of this academic year.
This is the first venture in Thiruvananthapuram district to upgrade a government school to global best standards. Though the school is known as a boys school, girls too are studying in its high school and higher secondary sections.
Chief Minister Pinarayi Vijayan had laid the foundation stone for the school's new buildings two years ago as part of the project.
K A Ansalan, MLA, who is an alumnus of the school, speaking during the foundation stone-laying function said that it was his dream to modernise his alma mater. He contributed Rs 1.4 crore from his MLA local area development fund towards the Rs 7 crore project.
The school was established around 140 years ago during the British era to spread English education in the state, and was then known as 'English Pallikoodam'. Later, the school was periodically upgraded to middle school, high school and higher secondary school. When a polytechnic was allotted for Neyyattinkara, this school played host to that institute for a while.
The school building was on the verge of dilapidation as time went on and the first two-storey building for the school was constructed in 1956. Another two-storey building was built after the higher secondary section was added to the school.
The government decided to upgrade the school as it is one of the oldest schools in the district.