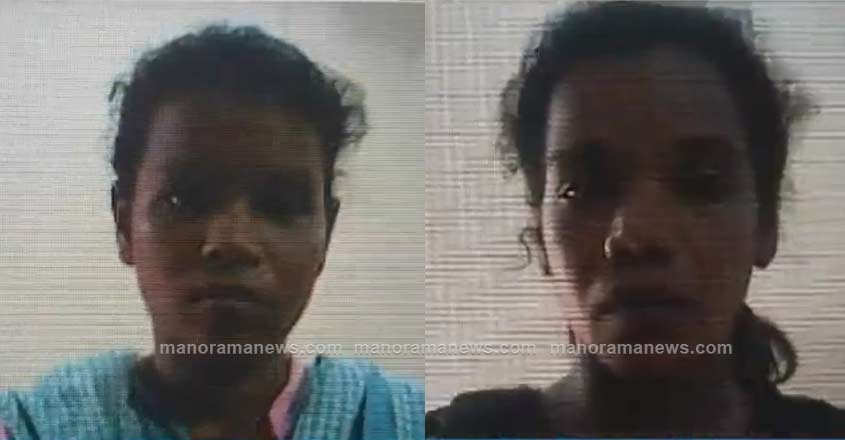 Thiruvananthapuram: Two women inmates who escaped from the Attakulangara jail on Tuesday evening have been nabbed by the police.
Varkala native Sandhya and Pangode native Shilpa were caught from Adukkumthara in Palode. The police suspect that they were trying to flee to Tamil Nadu.
It is suspected that the inmates may have received help from outside.
This is the first reported instance in Kerala of women inmates escaping from jail.
The police confirm that that the duo scaled the rear wall of the jail premises at Attakulangara in the outskirts of Thiruvananthapuram. They took an autorickshaw coming from the Manakkad side and reached Thiruvananthapuram medical college's ST Hospital by 7.30 pm.
The auto driver told the cops that the duo went inside the hospital claiming to fetch the money for the auto ride but never came back.
Varkala native Sandhya and Pangode native Shilpa were jailed on June 7 and June 17, respectively, after they were accused in theft and cheating cases. They met for the first time in the jail. A special team had been set up to probe the case.
Grave negligence
An enquiry has found that grave negligence on the part of jail authorities led to the escape of the two women inmates. The jail department inquiry has found that the two were given excessive freedom within the jail.
On the orders of jail chief Rishiraj Singh, DIG Santhosh Kumar has begun a probe into the jailbreak. A report has to be submitted before July 1.