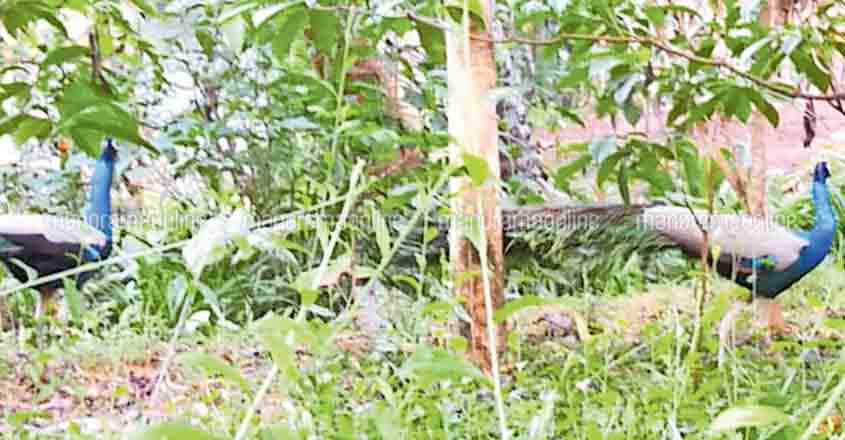 Attingal: Incidents of man-animal conflict are on the rise especially in the peripheral areas near forests. Wild fauna that comes down to forage in residential areas has been posing a threat to the local people in a few areas on the outskirts of Kerala's southernmost Thiruvananthapuram district.
Animals and birds like peafowls, monkeys, wild boars, jungle fowl and porcupines have been frequenting residential zones and farms for some time at Kottapparambu near Vanchiyoor. People are fed up of monkey menace. Monkeys have been making holes in the roofs of houses and eat food from the kitchens. The nuisances caused by the monkeys are also rampant in the area around Mudakkal.
The wild boars are posing a threat to the tapioca and banana cultivations. Fences made with fabric or tin sheets are proving ineffective as wild boars tear down all barriers. 
Peafowl strutting along with the compounds of houses and in vacant plots have also become a common sight these days.
Wild animals were known to frequent the neighbourhood of Attingal even before. Some time ago, a wild boar was injured by a vehicle on the national highway near Poovanpara Bridge. Before that, a peafowl was found dead at the same spot, after being hit by some passing vehicle.
The local people demanded that the Forest Department should intervene to shift the animals to a safer zone.