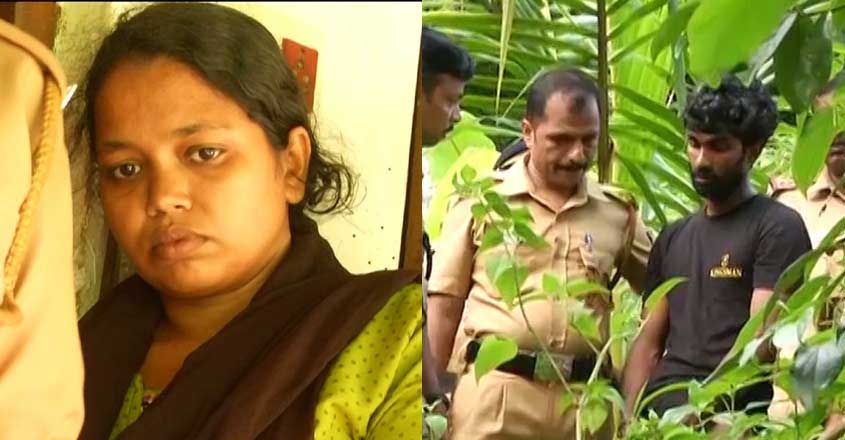 Thiruvananthapuram: The teenager from Nedumangadu in Kerala's Thiruvananthapuram district was murdered by her mother Manjusha for opposing her extramarital affair with a neighbour.
Without any remorse, the mother admitted to the police on Thursday that her daughter Meera was the biggest problem in her affair with Aneesh, who stayed nearby. According to the statement recorded by the cops, the 15-year-old class X student had frequently opposed Manjusha's relationship with Aneesh.
On the fateful day, Manjusha had thrashed her daughter and pushed her on to the bed after an argument. She then tried to throttle the teenager following which Aneesh used a piece of cloth to strangulate her, Manjusha said in her statement to the cops.
Both Manjusha and Aneesh were brought to the crime spot for evidence collection and description of the murder scene to the cops. After confirming Meera was dead, they dumped the body in an unused well.
The body was first taken to Aneesh's house on his bike. At night, around 9.30, they dragged the body and dumped it in a well.
The duo had also tied boulders to the body before dumping it in the well.

They gathered their belongings, including the shawl which was used to kill Meera, and left for Nagercoil in Tamil Nadu that night.
Throughout the evidence collection, Manjusha spoke remorselessly.
When the accused were bought to the house, local residents staged a protest. The cops had a tough time protecting the accused from the crowd.