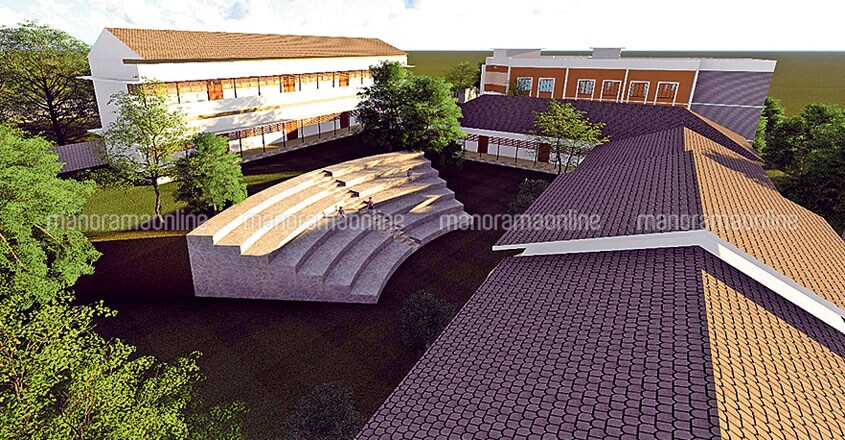 Kattakkada: Several schools are undergoing a transformation owing to the use of increasing use of technology as a teaching aid. Blackboards and chalks are slowly giving to projectors and projector screens for presentation of study content. As existing school buildings are inadequate to host such facilities, the authorities are planning to transform them into centres of excellence so that the standards of public education are raised.
The Poovachal Vocational Higher Secondary School here in Thiruvananthapuram is being transformed into a centre of excellence under a Rs 5 crore project. Minister Ramachandran Kadannappally is set to inaugurate the works in this regard, said K S Sabarinathan, MLA, who reprsents the Aruvikkara assembly constituency.

The Poovachal School has been selected to implement this project in Aruvikkara Assembly constituency during the first phase. Sabarinathan said that a comprehensive project will be implemented to improve the academic standards apart from adding infrastructure to the school.

Under the project, a new three-storey academic block with 21 classrooms will be built. There will be staff rooms and washrooms on each floor. In addition, one floor each will be added to all the four existing buildings. This is aimed at opening five labs with all modern facilities and five classrooms in every building.

Two auditoriums will also come up in the school. Students can engage in games as well as study in the auditoriums, which are ideal for holding functions too. Three buildings would be renovated and converted into smart classes.

A kitchen and a dining room will be arranged in another building. An open air auditorium will be constructed utilising the MLA fund.

The task for making the school a centre of excellence has been handed over to 'Adhyaan', one of the most reputed educational organisations in India. A team led by educational expert Kavitha Anand had camped at the school to chart out the plans.

Sabarinathan also said that efforts are on to turn all major government schools in every panchayat of the constituency into centres of excellence.