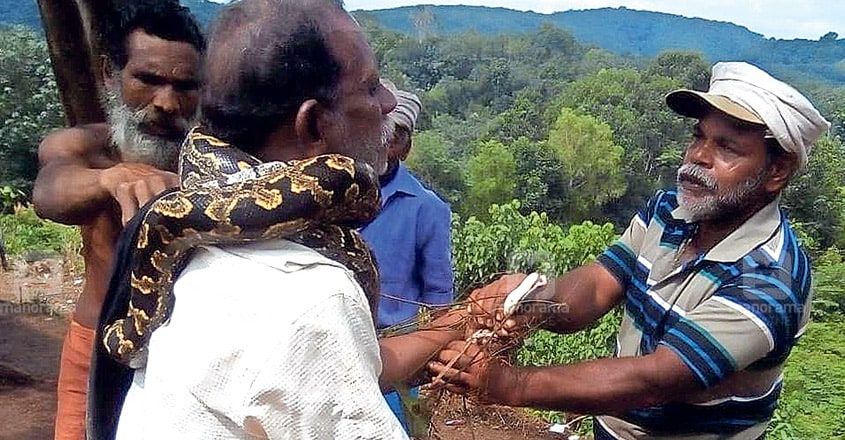 Kattakada: In a daring escapade, a man had a narrow escape as a 10-feet long python wound itself around his neck as he was trying to catch the serpent at Neyyar dam near here in Thiruvananthapuram district.
Bhuvana Chandran Nair, 61, a daily wager under the employment guarantee scheme, and his co-workers found the snake while clearing unwanted vegetation on the KICMA (Kerala Institute of Co-operative Management) campus.
As Chandran and other co-workers tried to catch the python and put it in a bag the snake started to strangle him. Though Chandran and others were initially taken aback, they didn't lose composure and struggled hard to break the vice-like grip of the snake. Chandran escaped with minor injuries on his neck.
Later, the python was put in a bag and handed over to the forest wardens.