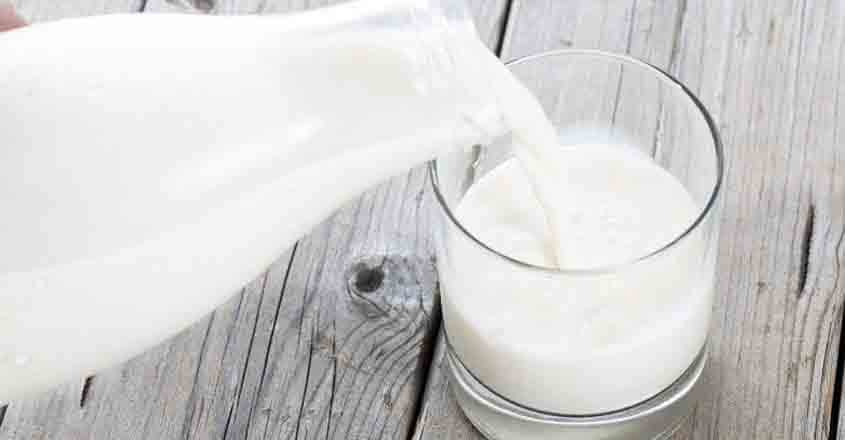 Chirayinkeezhu: ATMs dispensing cash are familiar to everyone. However, a facility offering milk round-the-clock would also be available soon. Kerala's first ATM supplying milk, an item that is purchased every day, is all set to be opened near Attingal on Wednesday, October 23.
An initiative of Milco, a dairy cooperative based at Keezhattingal, the ATM would be located near the Veeralam Temple in Attingal. The machine would have a capacity of 500 litres.
During the first phase, milk from Milco's own farm would be supplied through the ATM. Customers can draw milk from the machine using prepaid ATM cards or depositing money in it. However, they should remember to carry vessels to collect the milk during every visit to the ATM. People who purchase ATM cards worth over Rs 1,500 would get a litre of Milco's ice-cream free.
"Only organically-produced milk would be supplied through the ATM," said Milco president Panchamam Suresh.
According to Milco secretary Anil Kumar, the milk would have high quality as well as purity. "No preservatives or other additives would be mixed in it," he said.
"In case the ATM needs more milk than our dairy can supply, we plan to source the extra milk from farmers engaged in organic dairying under the supervision of Milco," the secretary added.
He also said that the profit earned from the ATM would go directly to the dairy farmers.
The official inauguration of the milk ATM would be conducted by Minister of Forests and Dairy Development K Raju. Assembly Deputy Speaker V Sasi would preside over the meeting. Adoor Prakash MP would launch the distribution of the organic feeds and fodder kits while B Sathyan MLA would conduct the first sale from the milk ATM. Minister Raju will also carry out the initial sale of the calves reared by Milco.